Married in architecture, the beauty and the complexity thereof.
"What surrounds us is what is within us" as written by T.F. Hodge, is a statement that holds true under most circumstances. It also encompasses the concept and vision of Victoria and Raphael Aguirre's primary objectives and what their company Bienestar Architecture stands for.
Their projects aim at preserving the environment, creating exceptional indoor air quality and thermal comfort conditions, saving power, water, and maintenance costs while boasting an outstanding design.
It is a given, couples who work and create together barely acknowledge any distinction between work and family. More often than not, it is a powerful model because it allows two loyal but opinionated people, with compatible levels of passion and drive, to feed off each other's energies.
In an effort to deliver inspiration and knowledge to readers, we engaged in a conversation with this dynamic couple, sharing one of Mallorca's pioneer companies in sustainable architecture.
What is it like to have a spouse as a colleague?
Victoria: It's fun and challenging, it is also an opportunity to grow together as individuals, as professionals, and as a couple. You get to do what you like all the time as much as you want, and it floats in and out of the relationship without penalizing it.
Raphael: It is good because we can discuss anything at any time, whether at the office or home, learn from each other and validate each other. Besides, you don't have to make apologetic calls about being late for dinner, there is no need to explain what you are doing and how long you are working on something.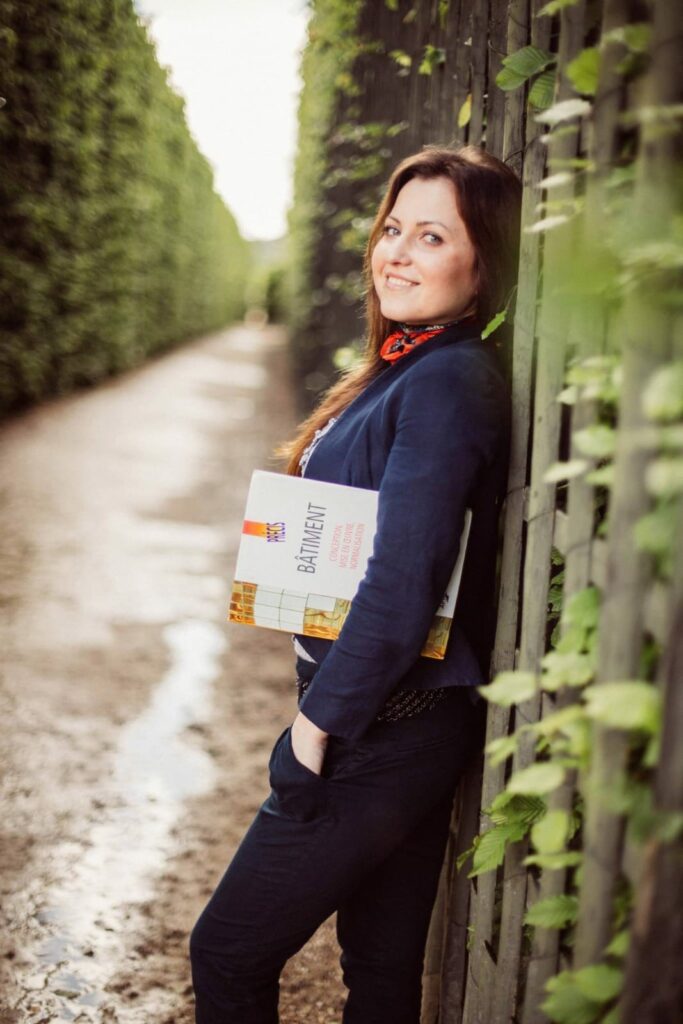 Victoria, can you sum up your beliefs in a few words?
Architecture should be timeless, and evolutive. I believe that its purpose is to add to the well-being of people by conceiving and building environmentally responsible and resource-efficient houses. It is our social responsibility to deliver both sustainability and craft. Our role as architects is to change people's lives positively, create awareness and respect for nature and the environment, and improve the quality of living.
What surrounds us, is what is within us.

T.F. Hodge
Victoria, when you were a child did you always want to become an architect?
No, I wanted to be an artist. Becoming an architect came later. My father has a lot to do with my choice. He is an engineer, and he often took me with him when he had to go to a project. He would explain what he had done, and all the ins and outs of the building industry. Little by little, this, aroused my interest and curiosity, and it inspired me to choose this path because I had both a fascination with and an aptitude for buildings and design. Since then architecture has always been a central part of my life.
Your journey as an architect. Can you describe an evolution in your work from when you began until today?
An architect will always keep evolving. Since I started I never stood still. I was born in Moldova, and I began formally studying architecture when I moved to Paris. France allowed me to develop a respect for and sensitivity to history and to find new ways to integrate it with contemporary design and modern building techniques and technologies.
Then I moved to Mallorca where we founded our practice in Alcudia. I had to learn how things work in Spain and Mallorca. I can now say I can do a project from a to z in Mallorca.
How is a project born?
Raphael: it depends on whether it is a new project or an existing one, the approach is different. If you are building a new house it is mainly about integrating it with the environment and the location. We won't design the same house in France or Spain, it has to integrate with the location and the culture of the place. If it is a reform, you want to keep the spirit of the house, understand its history what the owner wants and his needs, and create a new home without losing its character.
Do you prefer working on a new project or reform?
Victoria. I don't mind, it is just a different approach.
Raphael. I prefer something new. It is easier to implement nowadays technology in something new.
"Look deep into nature, and you will understand everything better"

Albert Einstein
What inspires you?
Victoria and Raphael . Nature and people. We need and seek out connections with nature, studies show that this has a great many positive effects on our mental health and wellbeing. We believe that no matter where we live, access to green space makes a big difference to people's happiness levels.
Which project has given you the most satisfaction thus far?
Victoria: The 11 houses project we did for a private promoter. The aim of this project was to bring the calming influence of nature into the home and our challenge was to find ways to create this connection and a consistent flow from outside while implementing an eco-forward design.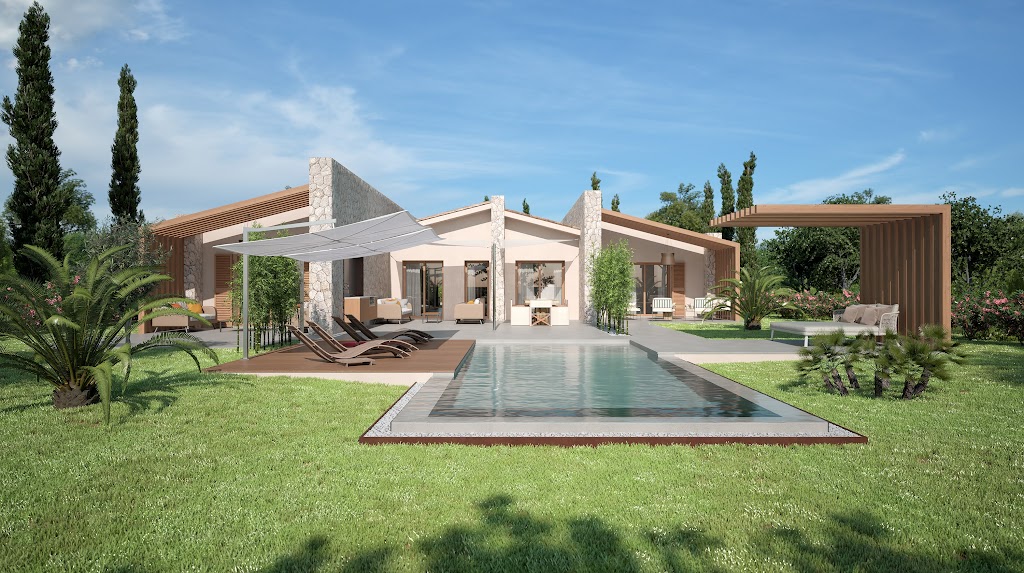 I went several times to the site to get acquainted with the location and its surroundings, and immerse in the environment. We looked at the plot situation, nature, the light and the sun. Then we designed 11 different houses. We did not yet have buyers at that time, so we had to imagine our clients and who a particular house would be aimed at.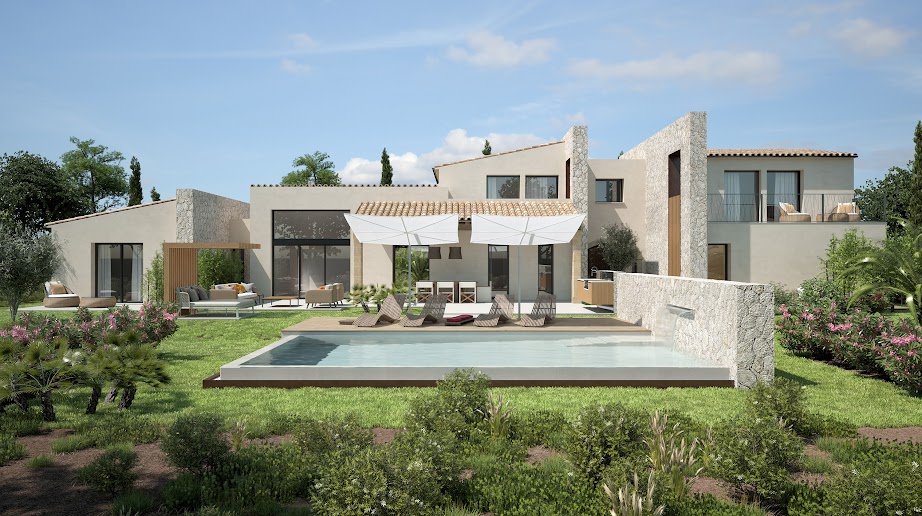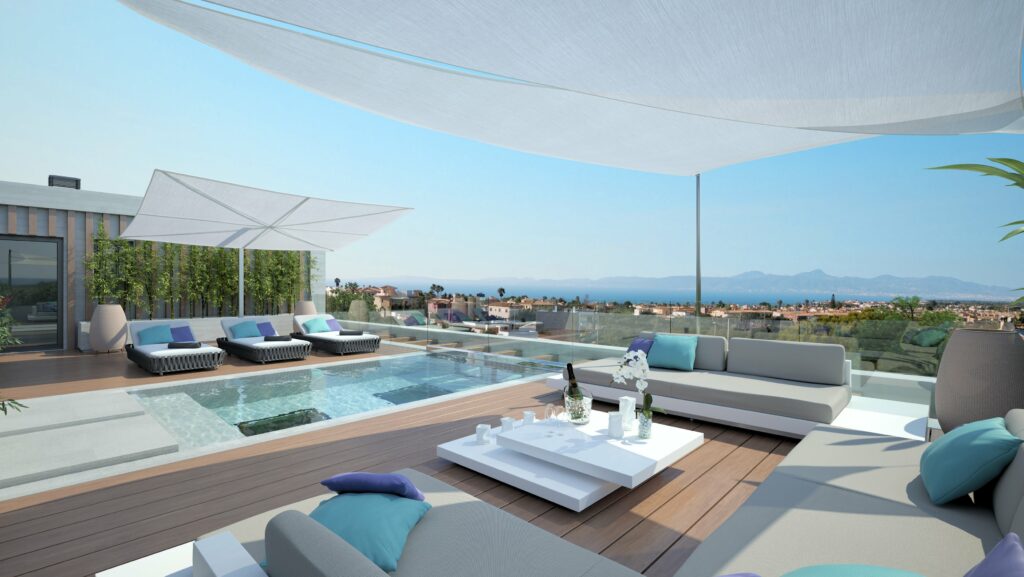 Which well-known architects inspire you or you admire the most?
There are several I admire, Zaha Hadid is one of them for her out-of-the-box concepts that were very ahead of her time. She simply stood out. While other architects were following rigid geometry, she broke the mold with her conceptual thinking and sensually flowing design style. She could stir emotions in others, something I aspire to achieve in this profession. I also admire the work of Santiago Calatrava, especially what he did in Valencia and Le Corbusier's glass architecture.
What is your favorite space in the house and why?
Victoria. For me it is the living room, for Raphael, it is the kitchen and the dining room. He loves to cook and eat. But the kitchen has to be an open one because he likes to remain connected with the people while he is cooking.
What advice would you give to young people aspiring to become an architect?
Victoria: The best advice I can give is to go work on-site as soon as you can instead of spending most of your time at your desk. That is how you will learn the most. Work with people, get inspired by other people, and see how they work. If you want to have your own firm in the future, it is better to work with small offices. I started working for a small firm in Paris, and learned a lot because I had to carry out different tasks and master all the aspects of the business.
What are your must-read design and architecture magazines?
Although with the advent of digital technologies, the thrill of picking up a newly printed magazine has gradually been lost, I think that architecture magazines are still a great source of inspiration and knowledge. Magazines allow you to learn about the latest news in the architecture sector and keep you abreast of design trends. My essential magazines are: Architectural Digest, Detail, Ad Magazine and El Croquis. The latter publishes an annual issue that includes the most captivating architectural projects and works carried out in Spain throughout the year, so it is of particular interest to us.
On which projects are you currently working?
Raphael: we are working on a hotel and house in Camp de Mar that belonged to the Beatles and boasts a unique history. Previous attempts at reform have been unsuccessful, so for us, it will be a nice challenge to create an extremely functional home, much more characteristic of modern times than of the past, without losing the soul, artistic and historical value of the original building.
What is important to both of you when you come back home?
Raphael, Victoria: spending quality time with our daughter.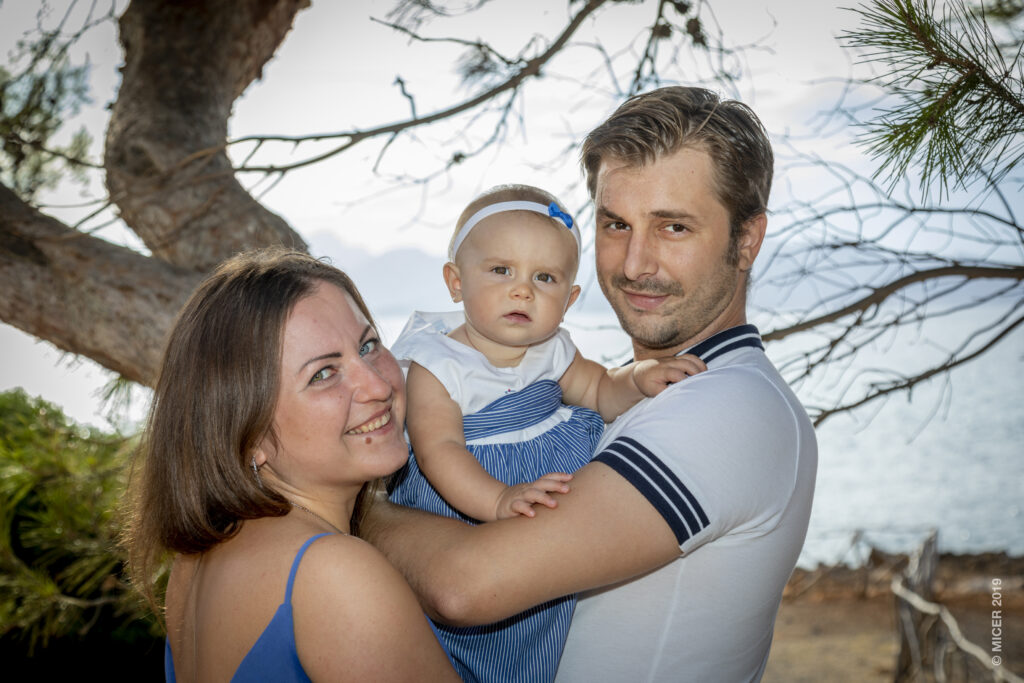 "Nature holds the key to our aesthetic, intellectual, cognitive and even spiritual satisfaction."
E. O. Wilson
What are you afraid of regarding the future?
Victoria: People's behavior worries me. By nature, most people are lazy to separate waste materials. But also the overall lack of knowledge about recycling, the lack of awareness and consideration for the environment because this is going to lead to environmental degradation.
Do you always agree with each other's ideas?
Raphael: we mostly do, but sometimes we don't and that keeps our cooperation vibrant.
It takes a sturdy relationship to withstand the pressures of working together, and architecture can be particularly demanding, especially as deadlines approach. Raphael and Victoria's unique capability to feel the spaces, immerse in the environment and connect with people helps them out throughout their beautiful and meaningful journey together. Their work can be described as uncompromising, detail-oriented, timeless.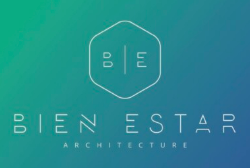 Bienestar Architecture
Carrer del Lledoner, 10A,
Alcúdia
T +34 971 545 950