There are many reasons to fall in love with Alcudia. Nestled on the site of a Roman settlement between two bays on the northeast coast of Majorca, Alcudia is a lovely town with extraordinary historical and cultural heritage, superb facilities, and a maze of narrow streets enclosed by medieval ramparts. The walls you see today were added after the Spanish conquest in the 14th century.
You access the city through Portal de Moll, one of the two remaining ancient gates, a round-arched portal within two large square towers, and two large palm trees at the entrance. The gate is also the symbol of Alcudia. The old town has the remains of a Roman village just outside the walls, several Byzantine remains, and a cemetery.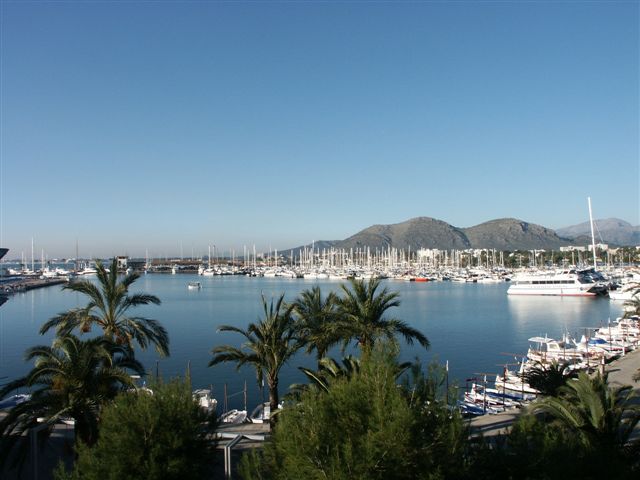 There is also a small Roman theatre and a bull ring from the 19th century north. Further north and west, you will find coves and beaches ideal for sunbathing, swimming, or snorkeling. Throughout the year, museums, art galleries, music, and gastronomic fairs make up one of the most comprehensive events calendars on the island.
Beach and Nature
Alcúdia beach is a 5-mile long wide bay edged with soft golden sand that stretches as far as C'an Picafort and taking a boat trip to Formentor beach for the fantastic views of the northern coast.
Nature runs the show in this corner of Mallorca. Most of the area has been declared natural conservation zone, and its unique native flora and fauna are protected. S'Albufera facing Alcudia bay is the largest wetlands area and most important ecosystem in the Balearics. There are 200 types of birds you might see in this wetland, not to mention the variety of blooming wildflowers.
The several walking routes with remote paths leading to unknown places and breathtaking panoramic views of the coast will delight hikers and nature lovers.
Food Matters
But it is the food that will bring you back to this lovely town. You will delight in its rich gastronomic tradition and broad culinary repertoire. Many of the high-end restaurants in Alcudia serve Mallorcan cuisine alongside international and signature dishes. But above all, seafood and a wide variety of fresh catch fill restaurant menus are among the many joys Alcudia has to offer.