Johanna Schinker made her home in Mallorca about ten years ago. A hospitality industry veteran with over twenty years of Hotel Management experience under her belt, Johanna worked for some of the most renowned hotels in Germany, Switzerland, the USA, and UAE – including Emirates Palace in Abu Dhabi, Madinat Jumeirah in Dubai – before starting her new adventure on the Mediterranean island, initially as manager of a holistic retreat hotel and later as a hospitality consultant specializing in the area of holistic well-being and retreats.
A passionate advocate of having a healthy lifestyle, she combines her passion and the expertise she built up in the luxury travel industry to connect seminar leaders, nutritional consultants, yoga, meditation, and mindfulness teachers with the perfect place on the island and bring their ideas to life in the most beautiful venues in Mallorca. We caught up with her to talk about travel, healthy living, and retreats in Mallorca.
Q. Johanna, what do you like the most about the travel and hospitality industry?
A. It is a fantastic industry to work in, and you always meet incredibly inspiring people. Moreover, it provides opportunities to impact lives positively and create memorable and meaningful experiences.
Q. What does wellness mean to you?
A. My view of wellness is all about balance. A balanced and nutrient-rich diet, a balanced exercise regime for your body type, and a balance between action and relaxation. It is a culture of living.
Q. Why do you think wellness has become such a big part of travel today?
A. Nowadays, we lead an active but stressful way of life; therefore, including a wellness experience in one's travel program can have huge benefits. The release of stress is paramount if we want to achieve healthy longevity.
Q. Holistic well-being, please explain that
A. The human body is interconnected; our physical body depends on our mental state. As it is necessary to maintain your body through physical activities, it is equally important to "feed" and "nurture" our emotional, mental, social, intellectual, and spiritual side. Holistic health is an approach to life that encompasses multidimensional aspects of wellness.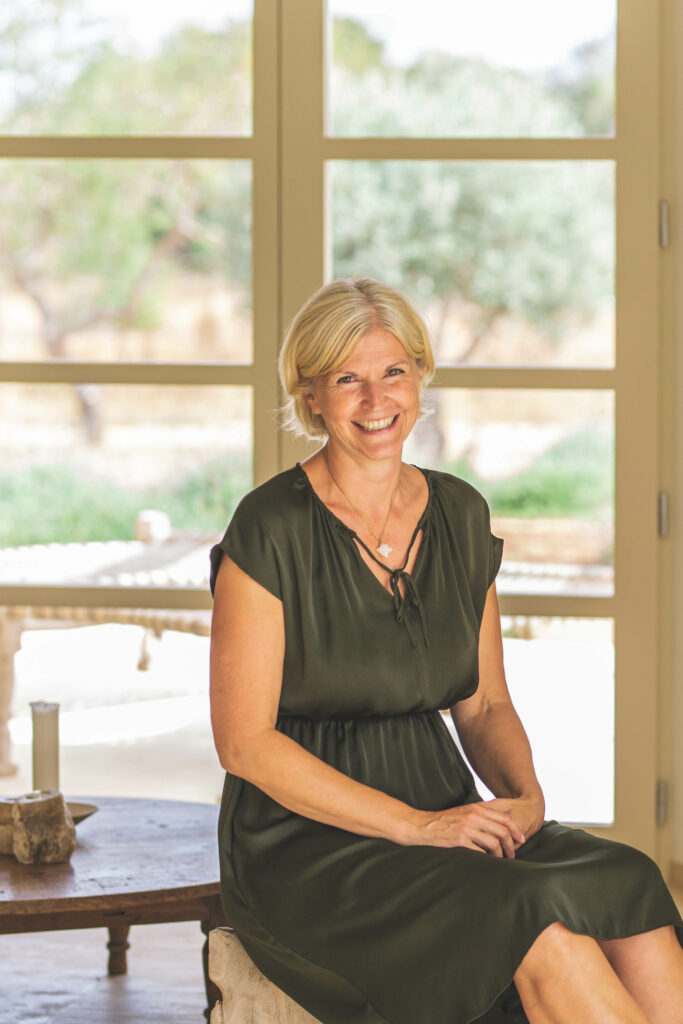 "Health is a state of complete physical, mental and social well-being and not merely the absence of disease or infirmity."
Q. The past two years have been challenging for everyone and have taken a significant toll on the hospitality industry. Hoteliers and travel professionals face the same question: what's next? What is your advice for brands to drive the business forward?
To drive your business forward I think it is important to focus on individuality and stay true to yourself. Regardless the direction you choose, do what you do with your heart and soul.
Q. What makes a good retreat?
A. The location is paramount—nature and places where you can find stillness and come to yourself. But also the level of support and attention you receive, the quality of the meals, and the competence of the teachers. People who invest time and money in themselves should expect an intimate and personalized program.
What is your #1 wellness tip?
A. Start your day with a glass of water and something positive.
Q. What is the single best piece of advice you have ever received?
A. Always be authentic to yourself, who you are, and your core beliefs, no matter what life throws at you. Authenticity always pays off in the long term.
Q. Where do you go in Mallorca when you want to disconnect and re-energize?
A. To the beach for a walk or a swim. My favorite beaches are located in the south east of the island.
Q. Which other destinations are on your bucket list?
A. There are so may beautiful destinations I would like to explore,… but to start with, I would love to go to Costa Rica.
Q. A treasured hotel or resort?
A. Cap Rocat Hotel, Mallorca.
Q. Favorite 'me' time
A. Time to meditate and do yoga.
Q. The book on your bedside table
A. Breaking the habit of being yourself by Joe Dispenza.
Q. What inspires you?
A. People that stay true to themselves and follow their calling.