It's easy to see why Palma attracts visitors from all over the world, and why they call it the "Pearl of the Mediterranean". Mallorca's main city stretches along a beautiful bay with crystal clear water, but its charm and appeal go far beyond the beach and the sea. With the elegant Old Town at its heart, and a cultural legacy that goes from traditional gastronomy, striking architecture and modern art, Palma de Mallorca will amaze, surpise, captivate you.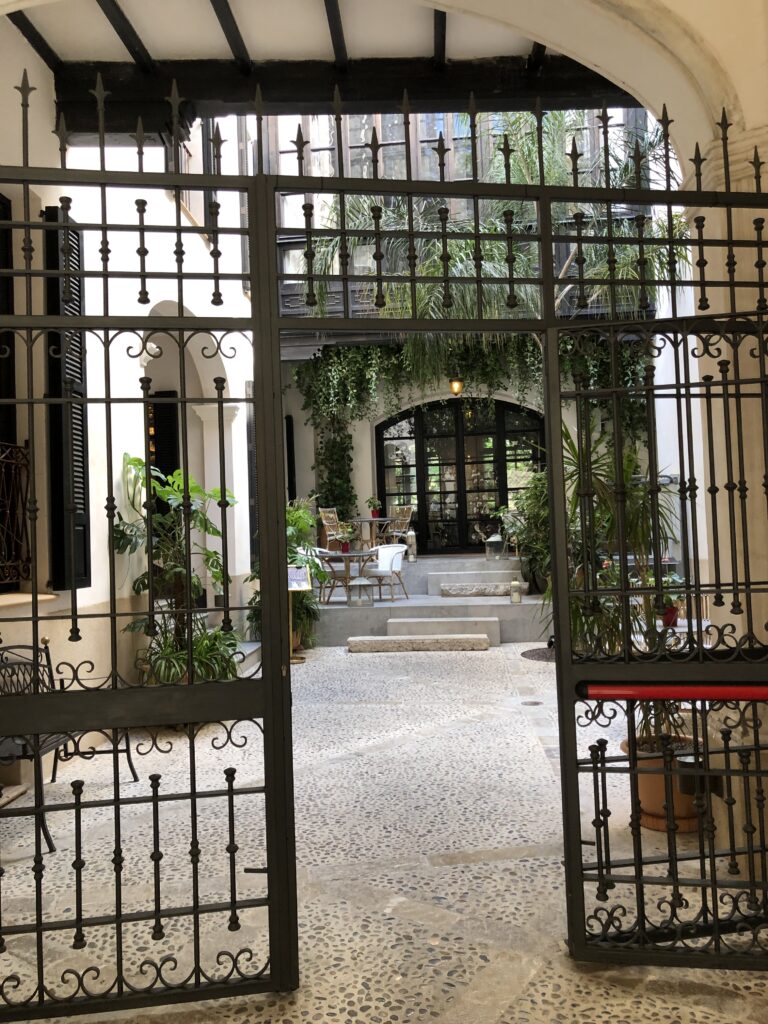 While everyone knows Avenida Jaime III in Palma with its 20th century neo-Baroque buildings with porticoes on either side or the Paseo Mallorca with its grand tree-lined boulevard or the elegant Paseo del Borneo with its luxury brands like Louis Vuitton, Rolex, Twin Set, Zara Home etc.., many times, it is the smallest streets that are biggest on charm, shopping and beauty.
A do-it-yourself visit downtown
Whether you are visiting for a few days, or have just arrived on a cruise ship and only have a few hours to get a taste of Palma, you will love our tips below if you decide to do a 'do it yourself' tour downtown.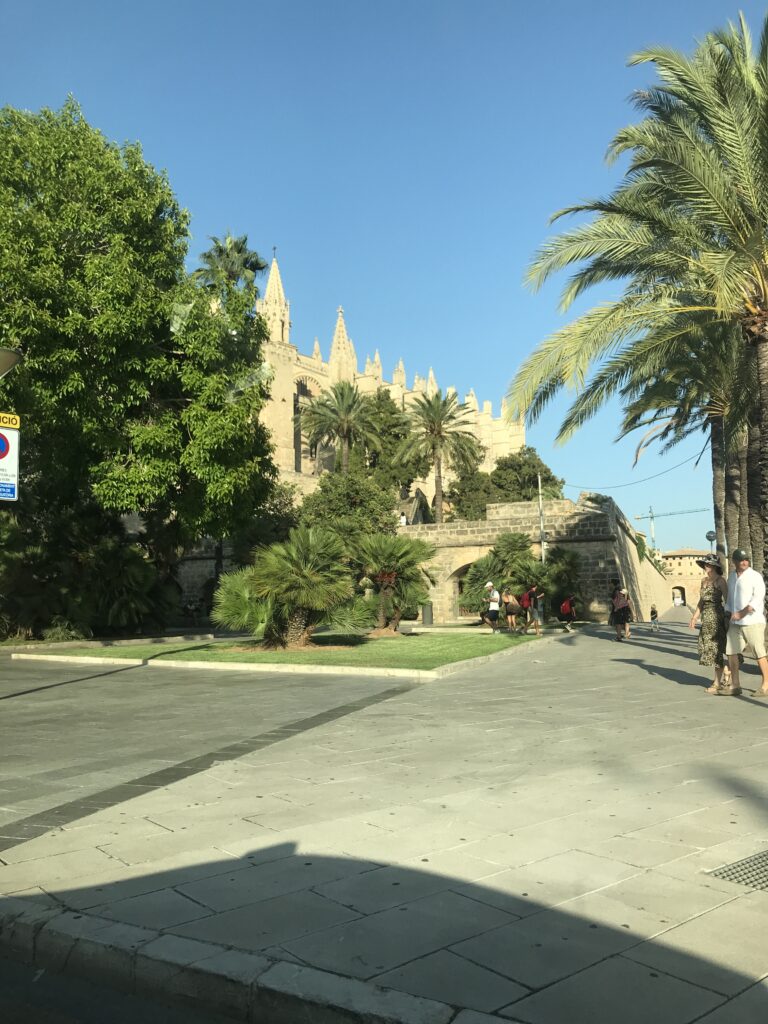 Hidden behind the popular boulevards and 'avenidas', you will find quaint scattered alleyways and winding cobbled streets that are just waiting to be explored.  So, put down the map and stray off the beaten track. Don't worry about getting lost, for it will allow you to meet locals, shop in authentic boutiques and find some great dining spots.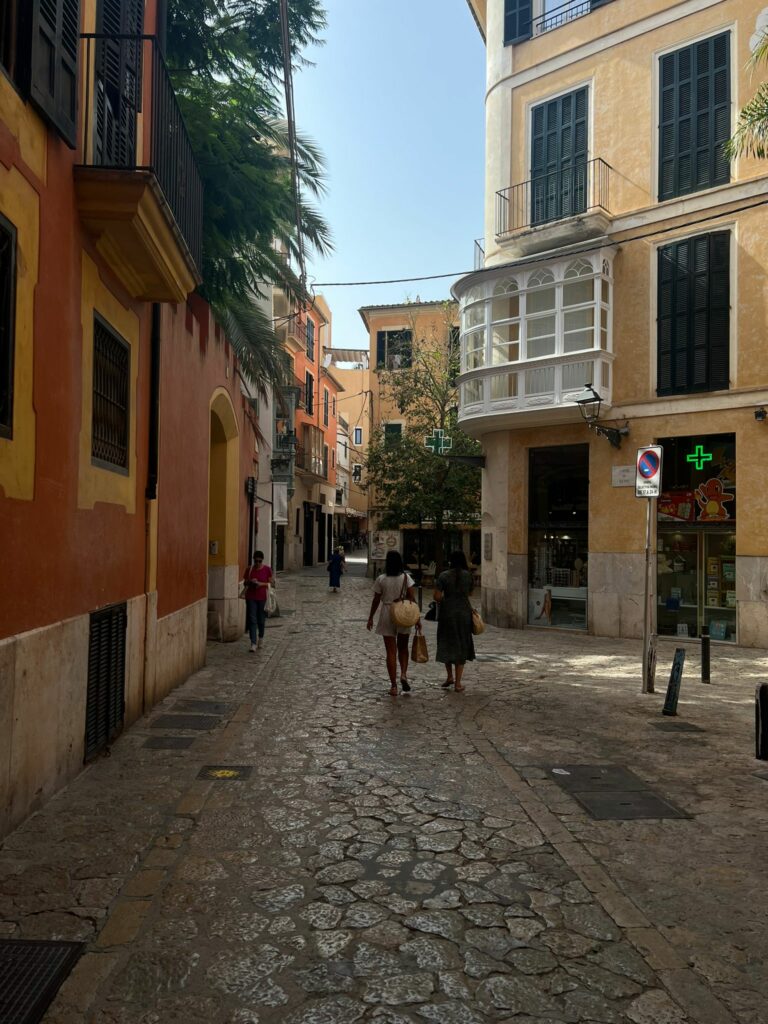 Carrer de Sant Gaietà
If you happen to walk down Carrer de Sant Gaietà, you will stumble upon a small doorway. Inside, you will find traditional wooden beamed ceiling, tiled floor and a multitude of shelves, cupboards and tiny drawers. It is world of Arquinesia, a secret emporium and a place like no other. Here you will embark on a sensory journey through the scents of Mallorca.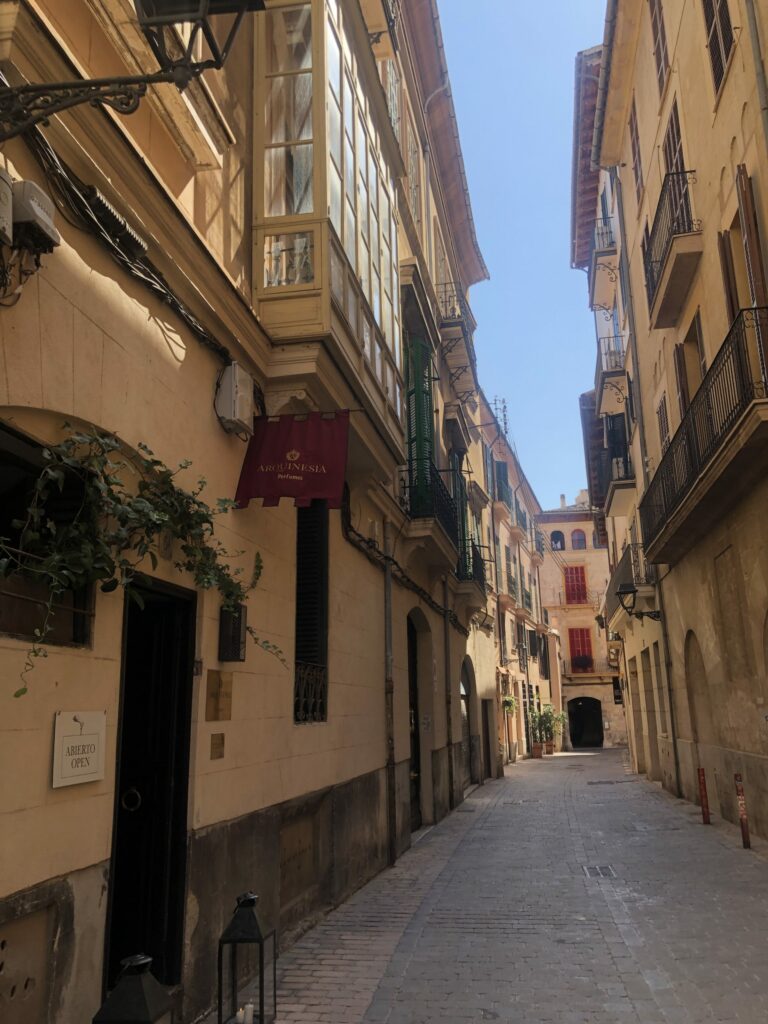 Perfumes are named after the scents typical of the island – Orange, Fig, Sea Breeze, Secret Garden Garden (inspired by hidden courtyard spaces) and Scent of History with its aroma of Arabia that scents some of Mallorca's architecture. Whether you buy a soap, a candle, or a fragrance you will have the of the best memento to take home that will remind you of Mallorca and take you straight back on this beautiful Mediterranean island.
Carrer Can de Sales
The centre of Palma offers an amazing experience for those who seek beauty and creativity in every corner. If you are an art-lover, look for Carrer de Can Sales. At number five you will discover the captivating world of art and design of Begbie & Coll Gallery, a place that was born from the passion , vision and love for the arts of its two founders .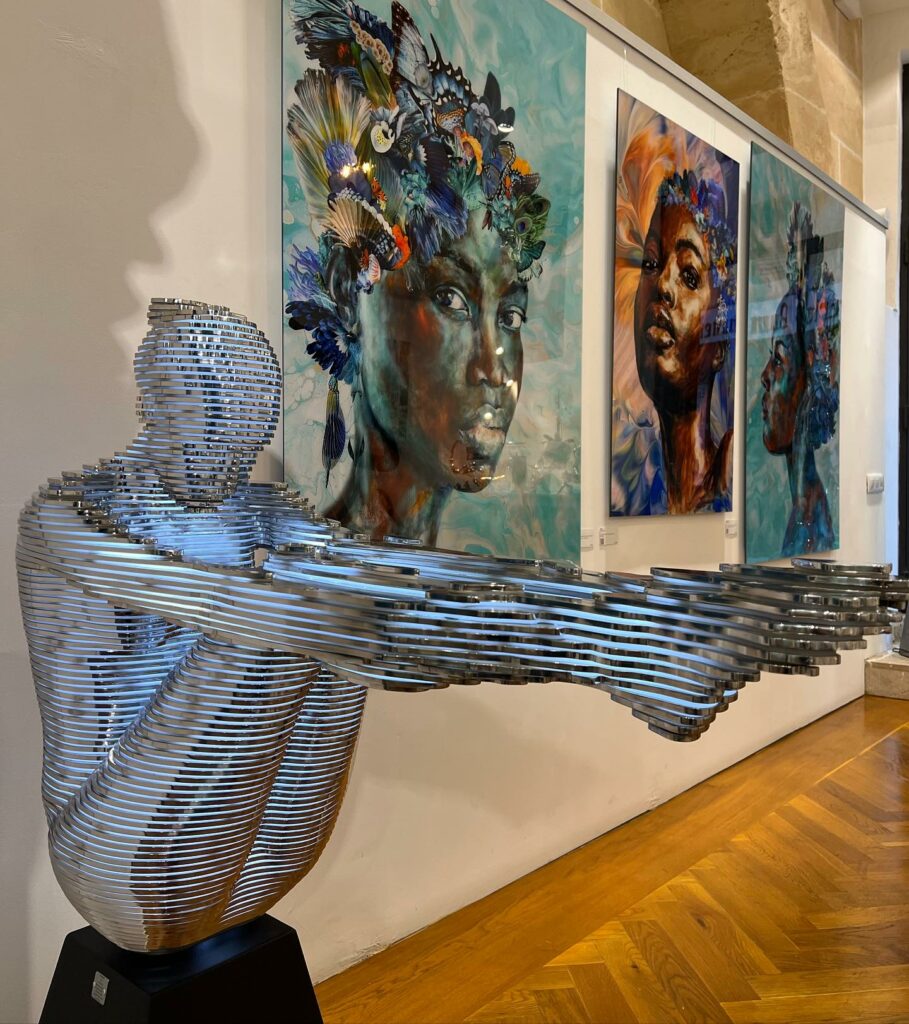 Warren and Maria set the vibe and are in for the greater good to help emerging and established artists alike to get the best exposure. On display, a truly exceptional collection of stunning artworks.
Carrer San Feliu
Fashionistas and artsy lifestyle lovers will delight walking along this very special street lined with vintage-luxe boutiques and boasting beautiful architecture. If you are looking for something different and one-of-a-kind items stop at number 18. From clothes to accessories, at Cronopios you will find only beautiful and creative things to take back home.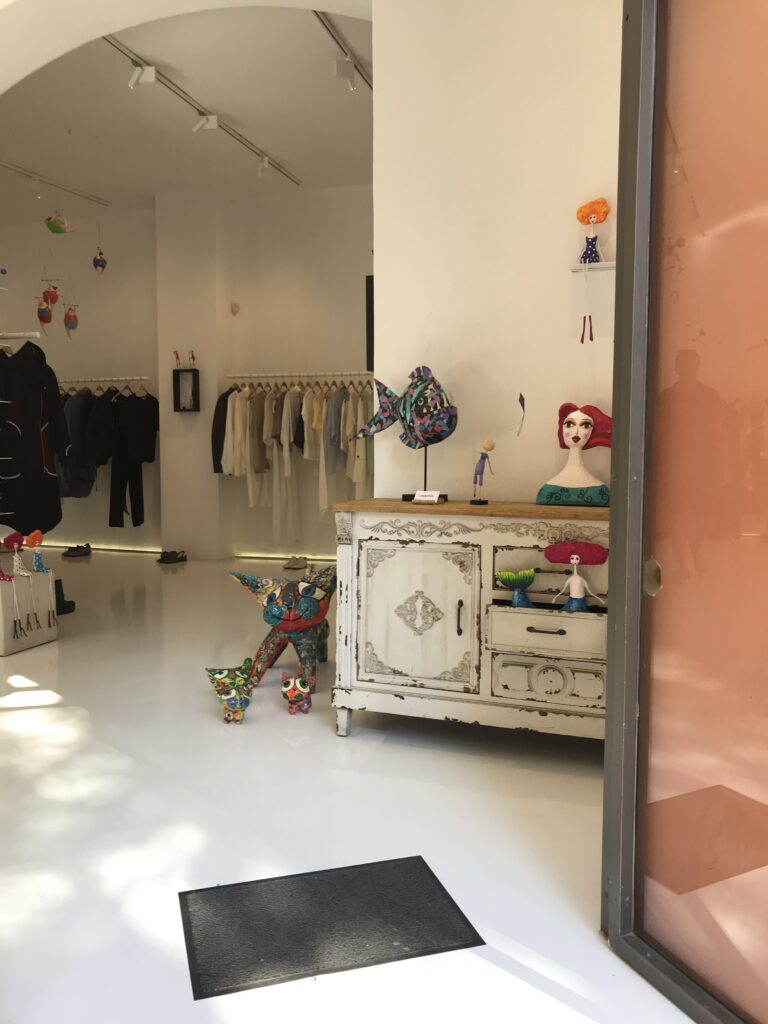 And if you get hungry and fancy an intimate, authentic setting, look for the quiet little square at number 2 of Carrer Sales. Whether you opt for indoor seating or a table outside the shade of the beautiful tree, you can enjoy unique from the exceptional 'Antipastos' prepared with local ingredients to home made 'Primi Piatti' creations, to the catch of the day.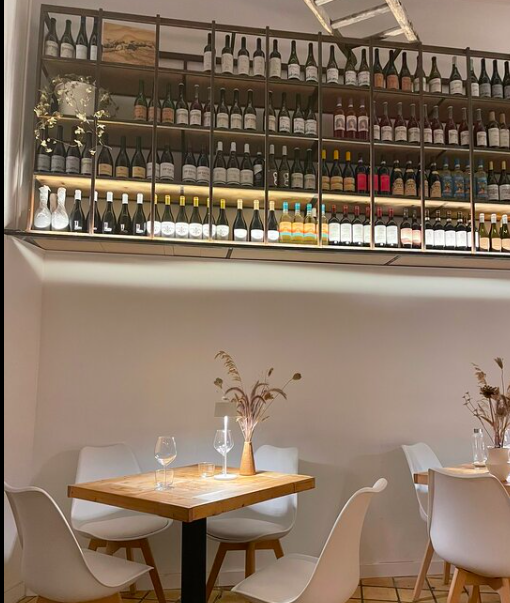 If you are like us, and find delving into the unknown is a fun place to be, all you have to do is put down the map and go astray, for there is no better way to discover the hidden side of Palma and great places to eat.