Mallorca, being an immensely popular holiday island, is never short of interesting things to do and places to see. One of the things this family-friendly island excels in is theme parks. Don't be under the impression that the theme parks to be enjoyed here are just for the little ones – many are just perfect for grown-ups too!
"Your children get only one childhood. Make it memorable."

Regina Brett
One delightful attraction that appeals to people of all ages is Natura Park. Located in Santa Eugenia, you'll find that Natura Park is not only full of fun, it's highly educational too. Once through the gates, you'll come across a motley crew of traditional Mallorcan farm animals, as well as more exotic species like zebras, tigers, leopards, lemurs, turtles, and even kangaroos.
And if exotic birds are your thing, check out the ostriches, emus, and parrots. What's more, your entrance fee is invested straight back into the park and helps with improvement and the enlargement of facilities. All the animals are rescued, so it's a good cause too.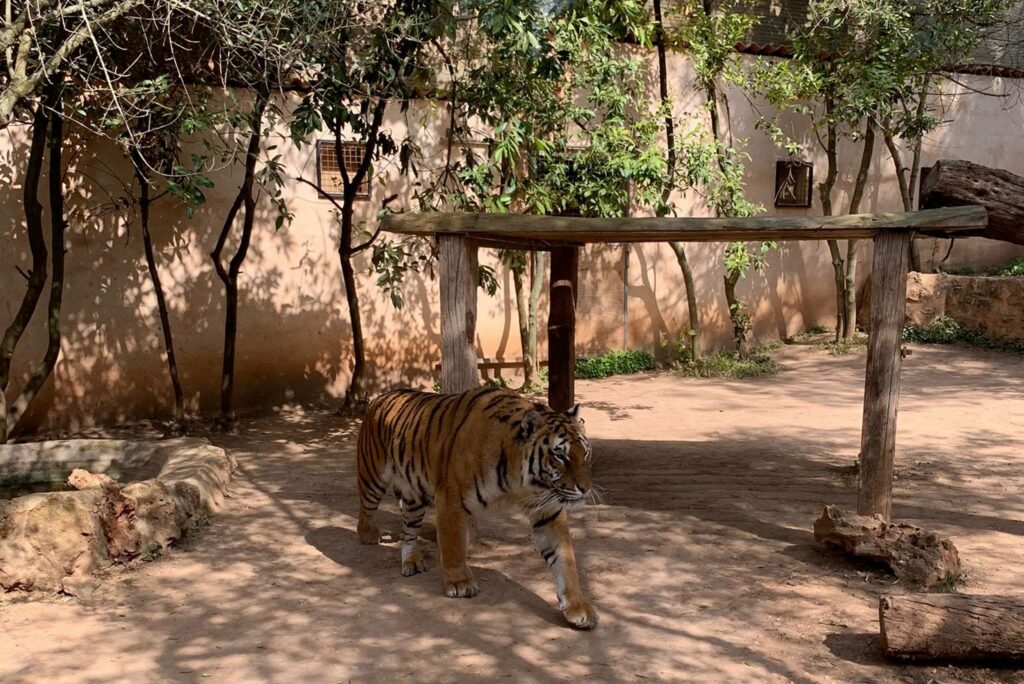 While we're in an animal frame of mind, a highly popular theme park in the east of the island is Safari Zoo Wildlife Park in Cala Millor. If you are going by car, you can drive around the park spotting lions, tigers, monkeys, rhinos, hippos, antelopes, and many more. There's even a 'baby zoo' where you can drool at some of the attraction's new arrivals such as a baby elephant and various tiny reptiles.
All together now…Awwww! For something a little, er…different, don't miss Katmandu Park in Magaluf. On entering the theme park you come across a giant Tibetan-style house. So what? you may say. Well, the difference is, it's completely upside-down!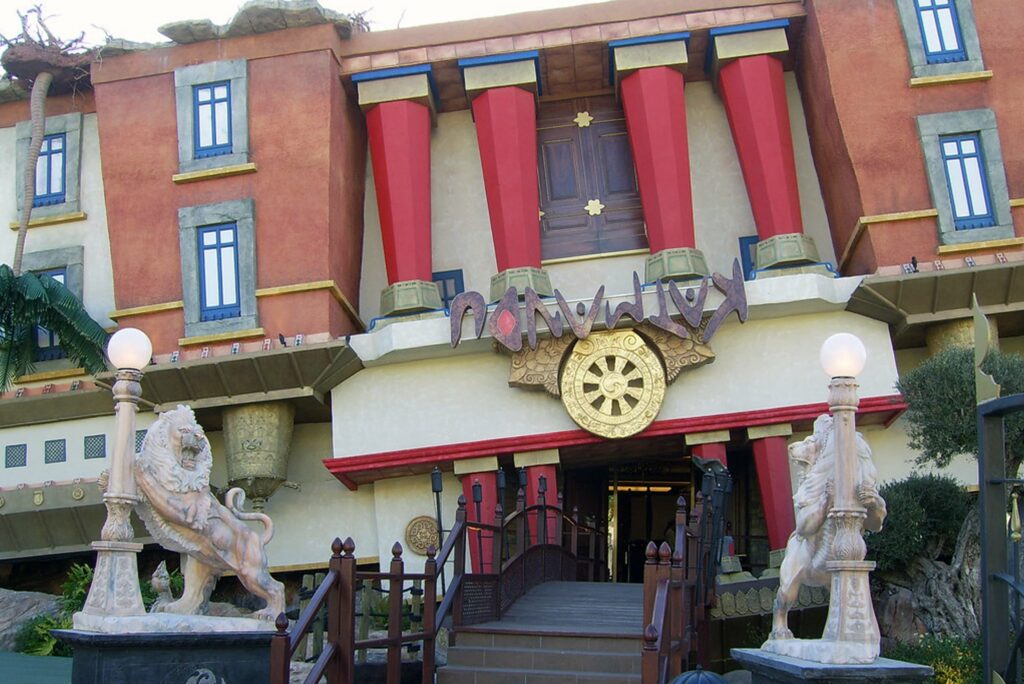 There's so much to do at Katmandu Park, you can spend the whole day doing it. Rides such as desperados and zombies appeal to the kids, as does Splash World with its water slides. There's an exciting 4-D cinema ride to experience and also a crazy-golf if you want to enjoy something a bit more 'normal'. You can enjoy a tasty meal in the Mexican-themed restaurant too.
For a bit of fun in the sun, mini-golf is always a sure-fire winner. As you can imagine, Mallorca has many of these attractions and you are spoilt for choice. However, possibly the best mini-golf attraction has to be the Palma Nova Golf Fantasia. Apart from the obvious tests of your putting skills, you are surrounded by tropical gardens complete with caves and waterfalls.
Another Mallorcan theme park that is ideal for active types is Jungle Parc in Santa Ponsa. Located in pretty woodland, you'll find a range of challenging activity courses for adults as well as children.
Even though the island of Mallorca is relatively small there are some fabulous options for a big day out. A visit to the lovely town of Soller is an absolute must via the island's famous vintage train. There is a collection of awe-inspiring medieval castles to explore, as well as some extremely interesting museums and art galleries to savor.
Here, in a safe environment (all appropriate safety gear is provided), you can climb ladders and ropes and slide along zip wires. You can even pretend you're Tarzan! The great thing is, with Mallorca being such a family-friendly island, you are bound to find a great theme park nearby that suits you. Enjoy!
Our Picks