Towns and Villages
Villages are often overlooked by sun-seekers heading to the best Mallorca beaches. But beyond the crystal clear sea waters and the coves, there are quite a few lovely places worth a visit.
Find below our pick of some of the most authentic and instagrammable villages to seek out on your next visit to Mallorca.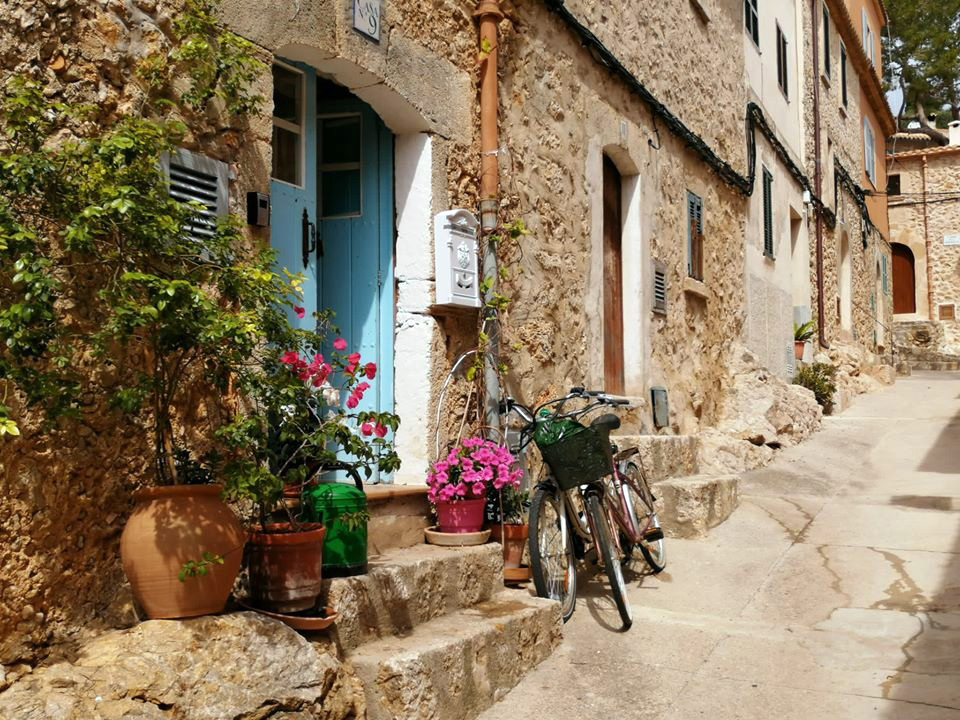 Sineu
Steeped in history and full of traditional charm, Sineu is sure to appeal to those visitors seeking the more authentic side of Mallorca and a quiet holiday. it does not get
This quaint rural village nestled in the interior of the island was the capital of Mallorca for forty years, from 1309 until 1349. Strolling through its old alleys will find traces of history with every step you take
As well as its weekly market, Sineu is known for its authentic gastronomy and its 'cellars' , typical Mallorcan restaurants serving traditional dishes such as roast suckling pig (aka "lechona") or the leg of lamb ("paletilla de cordero").
Puigpunyent

A quaint little village immersed in an idyllic mountain setting covered with pine forests and 100-year-old holm oak trees and surrounded by vineyards and agro-tourism hotels that provide the visitor with a taste of traditional Mallorca.
It is a wonderful area to explore: its valley was one of the first inhabited areas on the island and this is visible through the number of talayots that can be found in the area. The nearby mountains include Puig de Galatzó (1035m), Mola de la Planícia (932m), and Fita des Ram (833m). Further on down the valley is the small and picturesque village of Galilea.
Read also our article Mallorca's most scenic drives
Orient

Located between Alaro' and Bunyola and surrounded by mountains, Orient is a paradise for walkers and nature lovers that will charm its visitors with its stone houses and sloping streets. There are less than a hundred homes here, a couple of country hotels and restaurants, and a little village church, but an abundance of apple and orange orchards set against a picture-postcard backdrop of towering mountains.
The area is excellent for cycle tourism or a combination of cycling with other activities. In the surrounding area, you will find Alaró Castle and the Alfábia Gardens in Bunyola. Hiking is another popular activity in the area: think of the Coanegra stream, Alfábia mountain, Puig de l'Ofre, and Puig de La Rateta.
Galilea

Other than the church and a couple of tapas bars, there is not really anything much to do in Galilea. Hikers, artists, and tourists come here to discover the real Mallorca and enjoy life away from the hustle and bustle immersed in the silence of the countryside at an altitude of 550 meters above sea level.
Once predominantly an agricultural center of medieval origins, it is now mainly residential with a population of around 200 inhabitants.
Named Galilea for its similarity to the Holy Land, this village is situated within the protected natural area of Serra Tramuntana between Puigpunyent and Es Capdellà. A trip here is all about the peace and quiet and, of course, the incredible views.
Pollensa
Pollensa offers a blend of sun, sand, culture, nature, and medieval charm. Pollensa includes the old town which has become a favorite with illustrious visitors such as artists, actors, and politicians. The actual town of Pollensa, approximately 6 km further inland, is a quaint town steeped in a long history that has hosted the Egyptians, Romans, Moors, and Ottomans. We can still see old bridge evidence left of the Romans. Read more about Pollensa