As announced earlier this month, The Ritz-Carlton Yacht Collection is now taking reservations on all of inaugural itineraries, which are set to sail in 2022 and onwards. With 21 new voyages and new ports in Italy, Croatia, Greece, Cape Verde, the extended Mediterranean season spans from April through November. Itineraries include the option to book back-to-back voyages without repeating ports.
"We are excited to unveil our 2024 Mediterranean season of itineraries," commented Douglas Prothero, Chief Executive Officer for The Ritz-Carlton Yacht Collection. "Our Mediterranean voyages continue to be especially popular. We are pleased to expand on Evrima's time in the region, promising more opportunities for guests to visit some of the world's most sought-after yachting destinations."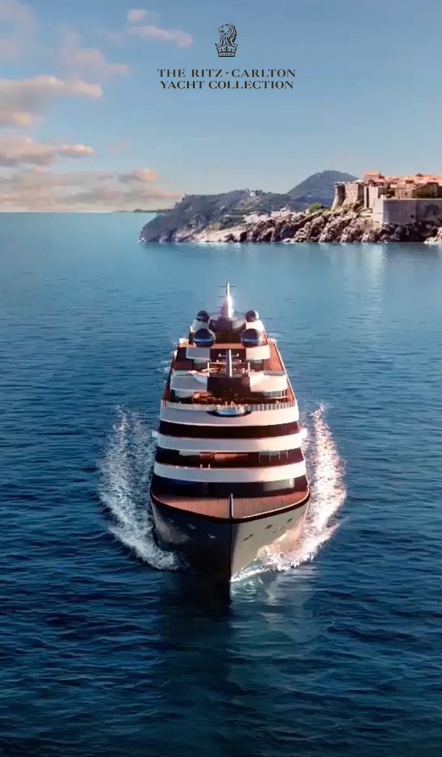 Yacht Specifications
Guest Capacity 298
Total Suites 149
Guest Decks 8
Tonnage 25,400 I Length 624 Ft/190 Mt I Width 78 Ft/23.8 Mt
Interiors are designed with exclusivity in mind, allowing Guests to discover the world in a casually elegant and intimate atmosphere.
The new season features voyages to quintessential Mediterranean destinations, including calls on the Greek Isles, Balearic Islands, and French Riviera. The itineraries will include 14 new ports, such as Seville, Spain; Sardinia, Italy; Syros, Greece; Trogir, Croatia, and more, as well as overnights in Casablanca, Morocco; Monte Carlo, Monaco; Dubrovnik, Croatia; and Portofino, Italy, among other coveted destinations. Most voyages range from seven to 11 nights. Throughout the journey, guests enjoy intimate, yacht-style itineraries, a relaxed sailing pace, and the opportunity to delve deep into the vibrant cultures, local cuisines, and the region's natural beauty.
For the Mediterranean itineraries check our article: The Best Luxury Cruise to the Mediterranean
But what makes the Ritz-Carlton cruises unique and a one-of-a-kind experience? Find out below.
1. World-class service at sea.
Synonymous with luxury and class,  The Ritz-Carlton Yacht Collection brings the legendary service of The Ritz-Carlton to sea with an all-inclusive luxury yachting experience leading guests to some of the world's most beloved destinations. On board Evrima, the first of three custom-built yachts from The Ritz-Carlton Yacht Collection, guests will enjoy a range of programming, including a thoughtfully curated menu of spa treatments, watersports from the yacht's marina, and Evrima's signature restaurant, S.E.A., designed by Chef Sven Elverfeld of Aqua, the three Michelin-starred restaurant at The Ritz- Carlton, Wolfsburg.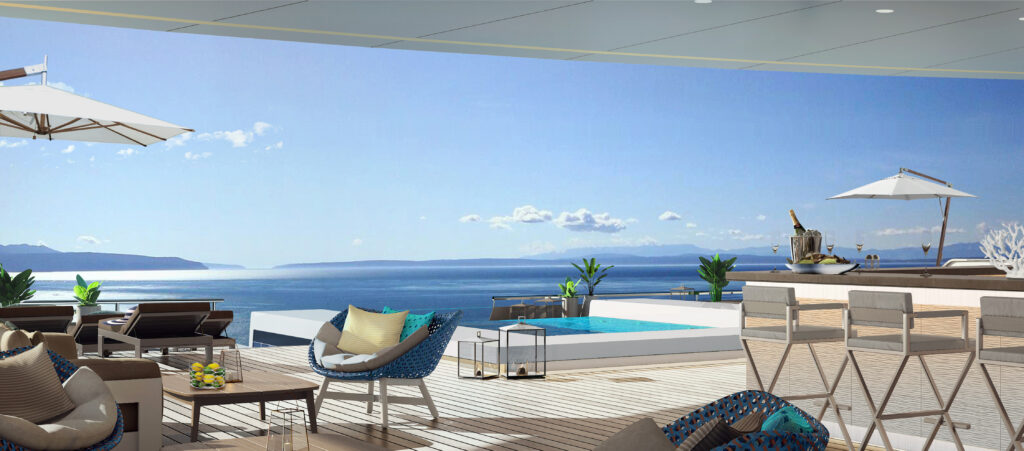 On board, you're not just another guest. Like what hotels call butlers, every cabin on board is assigned a Personal Assistant, someone dedicated to ensuring every wish and need is taken care of, from booking spa or dinner reservations to working with the Concierge Ashore to design your time off-board.
2. Curated immersive ashore experiences
In each destination, guests can choose from exclusive experiences within The Shore Collection that align with their interests or utilize the services of the Concierge Ashore to customize their own private tours. Whether it's exploring the legendary beach scene of Mykonos by boat, learning the art of limoncello production in Sorrento, or touring the stunning architecture and gardens of the Alhambra in Granada, there is truly something for every traveler to enjoy. By working with local guides selected for their insider knowledge, guests enjoy a highly personalized and immersive journey while exploring the culture of each destination.
Moreover, a selection of additional opportunities is exclusively available for private charters for a limited time. Multiple voyages, calling on sought-after destinations in Italy, France, and Monaco during the 2024 Grand Prix, can be fully customized to offer personalized itineraries, including time spent at each destination with tailored excursions and special events ashore.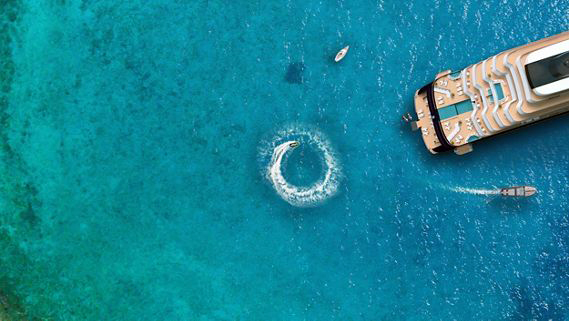 3. The Ritz-Carlton yachts will access both big and small ports
For example, summer Mediterranean itineraries on the line's 624-foot-long Evrima yacht will combine large ports like Copenhagen and Barcelona with off-the-beaten-path ports such as St. Malo in Brittany, France. The opportunity to experience both types of ports on the same cruise is a luxury in itself.
4. Always a view
All suites provide an ocean view and a private terrace, other than 24-hour in-suite dining.
5. Bonvoy members can redeem points for sailings aboard a Ritz-Carlton Yacht
Bonvoy Members can pay for their entire cruise with points or use points plus cash to pay for part of their Ritz-Carlton Yacht cruise fare.
6. Yacht guests can earn Marriott Bonvoy Elite Night status
Another Bonvoy-related luxury bonus is that Bonvoy members will earn Elite Night credits for every night they spend on board a Ritz-Carlton Yacht. Elite Nights count toward program status, so the more you earn, the higher your status.
Those who are already Elite members of the program will receive onboard perks such as a private reception. Marriott Bonvoy members will also earn five points for each $1 spent on Ritz-Carlton Yacht Collection cruise fares, additional points, and elite night credits if they do a pre-or post-cruise stay at a member hotel property.
Select your destination, and let the journey begin!
About The Ritz-Carlton Hotel Company, LLC
The Ritz-Carlton Hotel Company, L.L.C. currently operates more than 110 hotels in 34 countries and territories. The Ritz- Carlton Hotel Company, L.L.C. is a wholly-owned subsidiary of Marriott International, Inc. The Ritz-Carlton participates in Marriott Bonvoy®, the global travel program from Marriott International. The program offers members an extraordinary portfolio of global brands, exclusive experiences on Marriott Bonvoy Moments and unparalleled benefits including complimentary nights and Elite status recognition. To enroll for free or for more information about the program, visit marriottbonvoy.com.
About Marriott International
Marriott International, Inc. encompasses a portfolio of more than 8,000 properties under 30 leading brands spanning 139 countries and territories. Marriott operates and franchises hotels and licenses vacation ownership resorts all around the world. The company offers Marriott Bonvoy®, its highly-awarded travel program.