Like many other 'locals' from abroad, Matthias Schmidt is yet another of the great professionals who fell for the charms of Mallorca and decided to call the island home. Born and raised in Germany, Matthias relocated to Mallorca in 2006.
Matthias is the founder and CEO of Mallorca Deluxe, a luxury real estate firm located in Port d'Andratx in southwest Mallorca. He's well-known throughout the industry for his extensive experience, in-depth knowledge of the local market, and tailor-made approach. We caught up with Matthias to learn more about Mallorca Deluxe,  its clients, and its service.
Q. Matthias Schmidt, when did you get into real estate?
A. I started selling real estate in Mallorca in 2006. My fascination with this profession comes from my love of design and architecture, paired with the sense of fulfillment I get from helping others find their perfect home and make smart real estate decisions.
Q. What brought you to Mallorca?
A. I came to Mallorca on holiday to visit a friend and I fell in love with the island. Six months later I came back to stay.
Q. When was Mallorca Deluxe established, and what would you say was the biggest challenge you faced while starting out?

A. Mallorca Deluxe was founded in 2021. The most challenging part was finding a suitable, generously sized office space in a prime location in Port Andratx.
Real estate is a people business, a relationship business, so it also had to be a place that communicated my company's values and where clients would feel immediately like at home.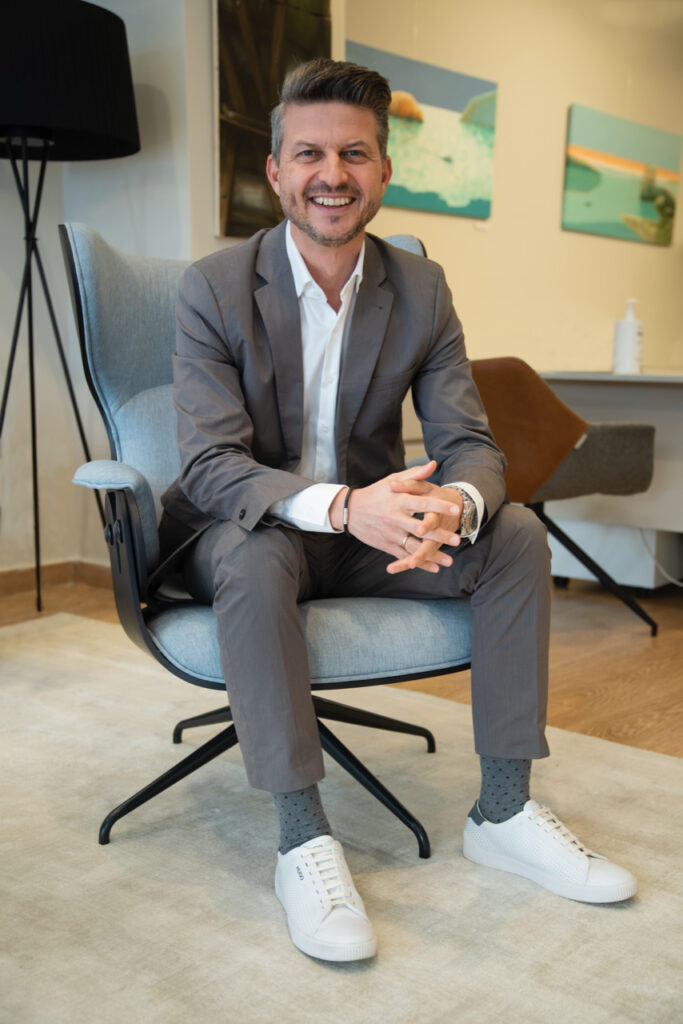 "Choose a job you love, and you will never have to work a day in your life."
Q. What separates Mallorca Deluxe from other luxury real estate agencies?
A. We are a boutique firm with a global mindset and local expertise. In a market where competition is fierce and not always fair, we foster a culture of collaboration. Our brand thrives on forging emotional connections with our customers. Every client has a goal; whether it be to buy or sell a property, we always have their best interest at heart. Our team is like a family, and we share our successes and resources while supporting one another. Mallorca Deluxe offers an extraordinary and unmatched experience for our clients, our properties, and our agents.
Moreover, the service and support we provide to our clients go well beyond the closure of a sale. We have an extensive professional network and fulfill all the new owner's requirements in creating the home of their dreams. Selling a home is not about selling a property alone; it is also about the lifestyle. We pride ourselves on our office being a little gallery and our art exhibitions. Come and take a look; you will love it!
Q. What trends are you seeing in Mallorca real estate?
A. Mallorca is attracting a more and more discerning clientele looking for quality homes. The demand for housing remains stable, prices are rising. With its all-year-round mild and sunny weather and a well-connected and easy-to-reach international airport, the island is a top location to own or invest in real estate.
Q. How long are homes in southwest Mallorca typically on the market?
A. Typically four to ten months.
Read also 5 Reasons to use a Real Estate Agent to buy a Home
Q. What is the part of your profession you love most.
A. Without any doubt, what I love most is fulfilling my clients' dreams. It gives me the most incredibly rewarding feeling every time a house becomes a home.
Q. How do you maintain a healthy work-life balance, and what do you like to do in your spare time?
A. As an Oriental proverb states, "Choose a job you love, and you will never have to work a day in your life." People should do things that make them stay happy at work. When you combine passion with your your job you will not experience the stress or strain in doing it.
My job is my passion, so it never feels like I am working. Nevertheless, I love to spend my spare time with my family, my lovely wife, and my little son, and play golf. My son is also starting to play golf, and I love that. When it comes to my health, I mostly follow a plant-based diet, it is known to support our immune system and help us maintain a healthy weight.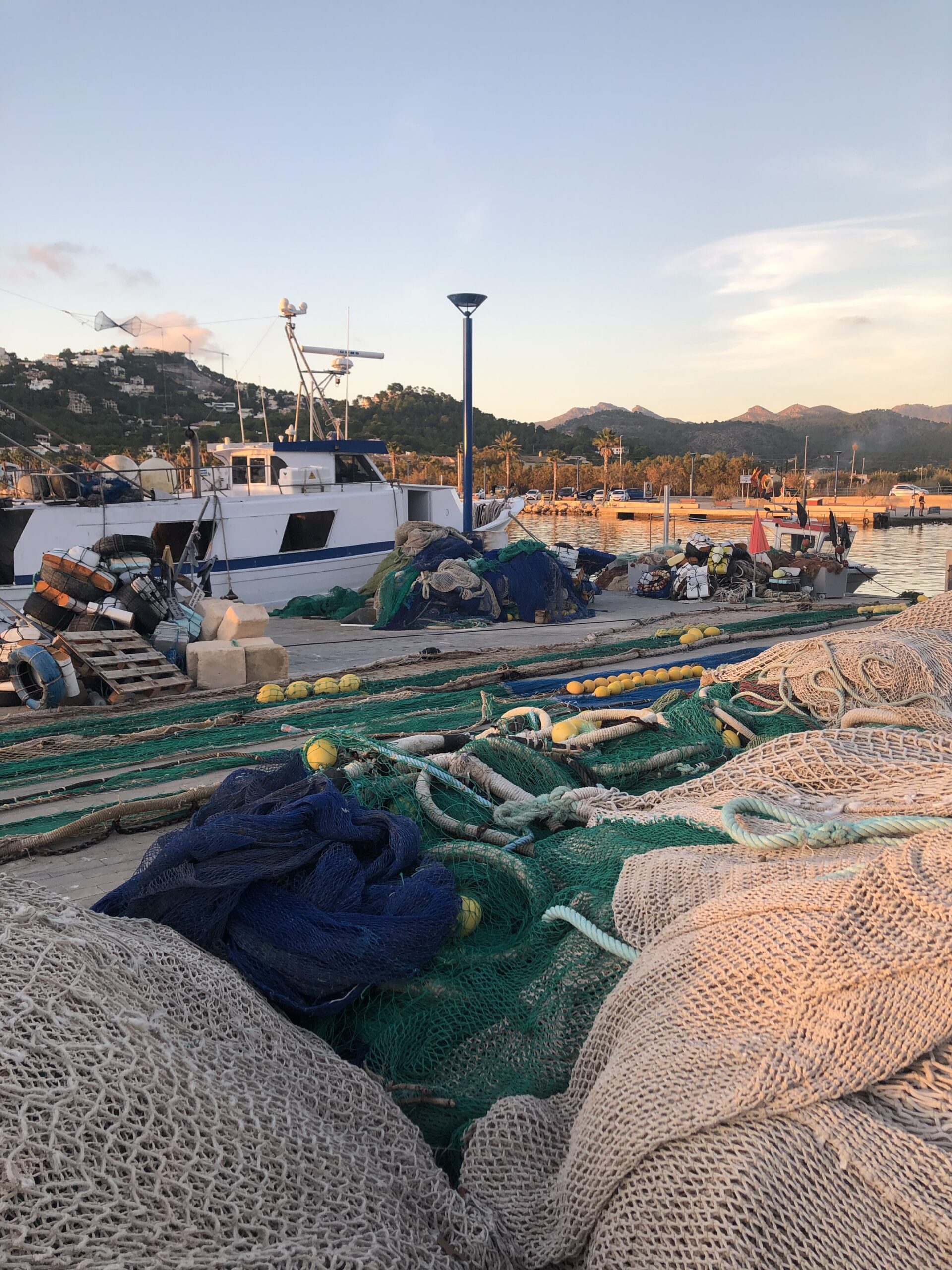 Q. You have a few high-profile properties in your portfolio, but what is your ideal home?
A. Personally, I prefer traditional Mallorcan properties with a contemporary vibe. A modern finca with a sleek interior design that combines natural stone and decor elements with neutral colors, and exudes elegance, peace and calm.
Q. We love to support local businesses. In Mallorca, what are your favorite place(s) to: Get coffee, go for dinner, have fun as a family, and go shopping?
My favorite place on the island is Port Andratx. I like to have lunch at Breens, Natural Qcute Café, and Ciao Bello, all of them located in the harbor and a men's fashion shop called Carré. And for all things sweet, I go to Narez & Cuart, they have the finest patisserie and the most delicious croissants in town.
Q. What's coming up for Mallorca Deluxe in the near future?
The first summer party for Mallorca Deluxe is coming up; some new construction luxury developments are in the pipeline, and hopefully, many sales.
We would say, stay tuned!
---
Mallorca DeLuxe Real Estate
Carrer de Isaac Peral, 49, local 1,
07157 Port d'Andratx
T + 34 971 57 09 67