Isabelle Fournet is a multidisciplinary artist based in Mallorca, whose paintings have been exhibited nationally and in the United States. 
Through her art, she explores themes relating to the environment and socio-economical development within the context of our shared humanity. Fournet's narrative-based compositions are created in series. Her painterly pieces are made using acrylics and oils on canvas or Plexiglass. 
"Art speaks where words are unable to explain"
Isabelle Fournet is a Film & Digital Creative Director. Currently Creative Director of Mosaic of Change (UNESCO partners), a universal storytelling platform presenting a visual language through immersive design experiences that spur intercultural dialogue and understanding to inspire peace, sustainability, and foster change.
As a multimedia artist, she writes, directs, and edits documentary and fiction films; awarded 3D computer animator, she develops apps and explores new media for communication and education like VR/AR/AI (virtual reality, augmented reality, artificial intelligence).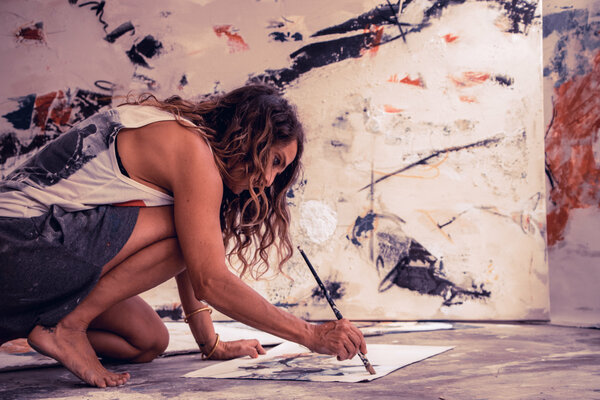 Isabelle Fournet
Isabelle works on themes related to the environment and socio-economical development within the context of our shared humanity. It's these passions, supported by a keen and critical eye, that define Isabelle as a visual storyteller.
In terms of influences, Norwegian artist Maja Dannegaard has been her primary reference for inspiration, an abstract craftswoman, philosopher, and writer, with whom she has been sharing her life and work for over 15 years.
Isabelle is one of the most extraordinary people I have encountered in my entire life. We met during my early years in Mallorca, and I was blown away by her artistic talent, creativity, and versatility.  Since then, our passion for art, travel, and love for Mallorca has created a strong bond between us across time and distance. But let's get to the questions.
"A reflection in the water can change the perspective of our assumption. Which sometimes can help us, or deceive us. Our senses are guided by illusions as well as by real ones. It's up to us to make the difference thanks to our intelligence, our reason, our experiences and the systematic questioning of any important situation."

Isabelle Fournet
Q. Isabelle I have always known you as a volcano of energy and creativity. How do you disconnect and channel your energy?

A. Through art, painting, writing, and other mediums. A walk in the forest or by the sea is an excellent source of disconnection and inspiration.
Q. Although they say that every child is born with potential creativity, I believe that such a gift is as rare as the birth of a star. Besides your natural talent, what are the qualities that complete you as an artist?
A. I was born on a Spanish Island to a French father and a Swedish mother. Growing up, I learned more than five languages. As an adult, I lived in several countries and traveled as much as possible. I believe these perspectives add some layers to an artist's depth.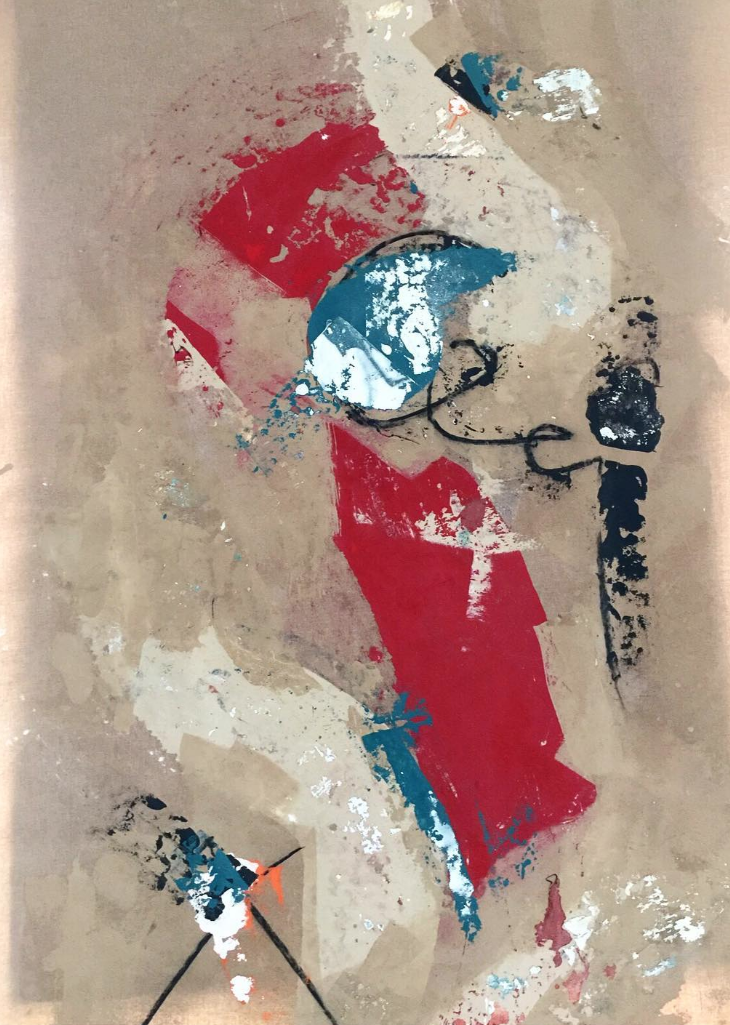 Q. That raises my next question, to which culture do you identify yourself the most?
A. I identify myself best in multicultural places, like Los Angeles, Mallorca, Zurich, any place where there is a great mix of cultures.
Q. What other activities do you enjoy when you are not creating.
A. Nature puts me in awe. Swimming in the sea, hiking in the mountains, exploring caves and other mysterious places nature offers us. And I love reading, watching great movies and Ted Talks.
Q. Is there anything that you'd like to be able to do?
A. Playing the piano fluently must give a phenomenal sensation of freedom. I would exchange one of the languages I know for the skill of playing one of my favorite instruments.
You can learn more about Isabelle at isabellefournet.com