Raised between Germany and Mallorca in a Brazilian German household, Felipe Stork is a fresh face-building momentum and a name you want to bookmark.
At the heart of Felipe's projects, there is an inherent understanding of space – which is invaluable in interior design – and a love of Japanese aesthetics. His schemes are sophisticated, minimalistic set against serene color combinations. A contemporary spirit and holistic approach combined with lightness of touch characterize Felipe´s interior.
The leader of the designer's team at Stork Interior Design, Felipe studied Design Architecture in Germany and honed his craft under Munarq, one of the top architectural studios in Mallorca, before joining his prestigious father's company.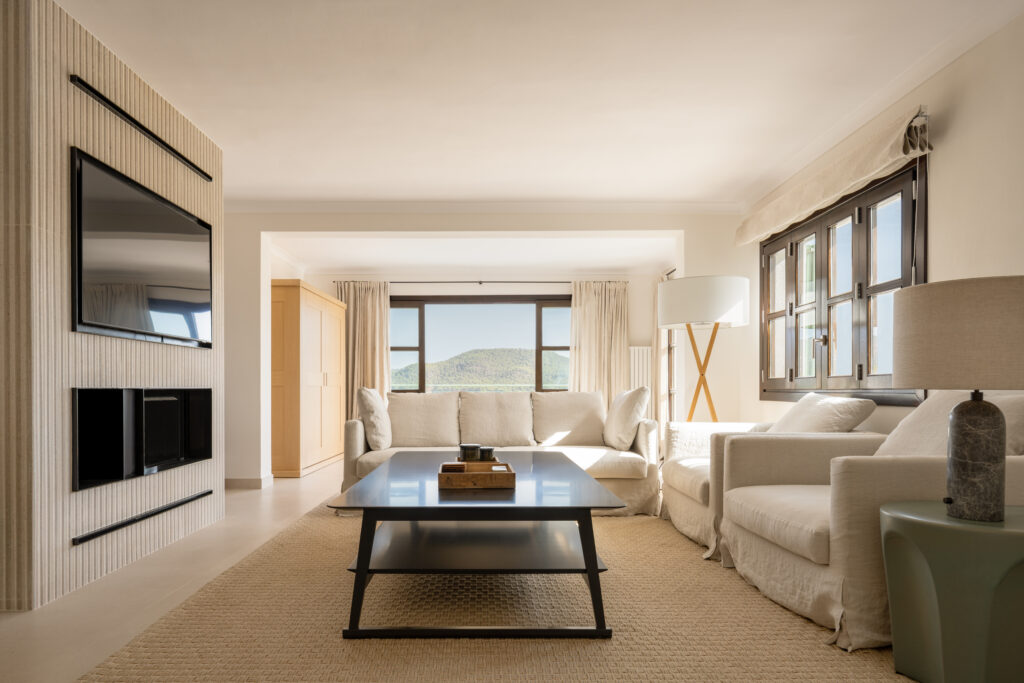 Q. Felipe, how did Stork Interior Design start?
A. Our history goes back to 1958 and has its roots in Germany, where my grandfather opened a shop in household appliances. When my father joined the business they expanded it with the sale of kitchens first and later furniture. My father opened the business in Mallorca in 2015, I joined about 3 years ago when I came back to the island after graduation.
Q. Why Interior Design?
A. I love to create and interior architecture provides me with the creative outlet I need and a form of expression. This career was a personal choice, my father never pushed me, on the contrary, he wanted a different path for me, but I guess passion sometimes runs through your genes.
Q. Felipe, you have been raised in a multicultural environment, with a German father, and a Brazilian mother, and brought up between Germany and Spain. How has this influenced you as a person and in your profession?
A. It has shaped me in many ways. I owe my father the appreciation for quality and order, to my mother the love for, and connection with nature. My work is a reflection of those values.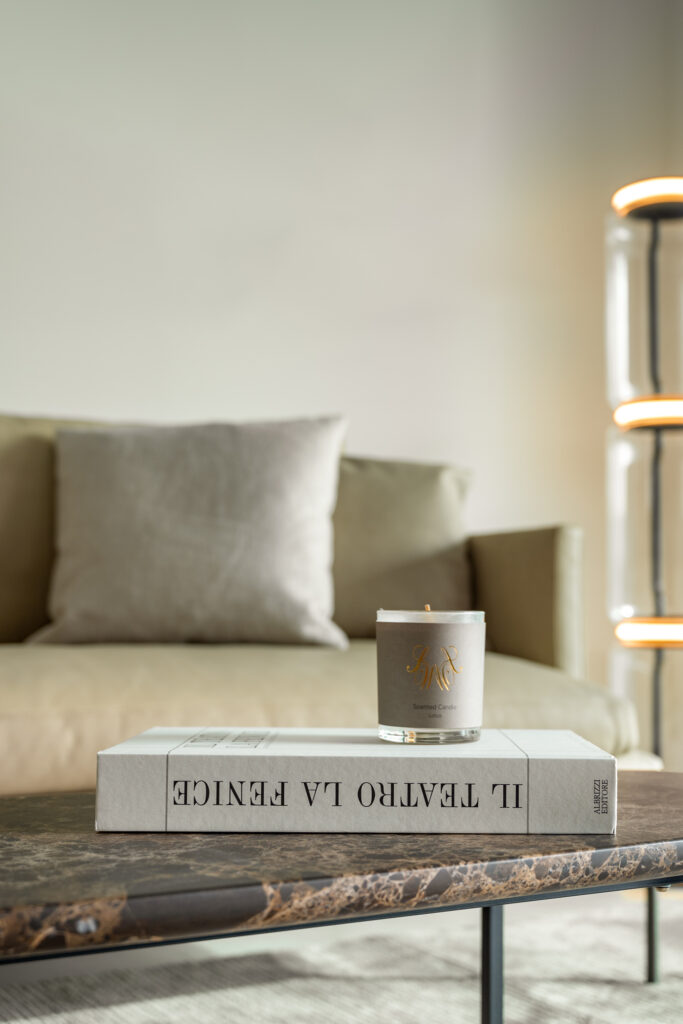 "I love the minimalist lifestyle because it allows me to focus on what is important to me."
Q. Your grandfather, your father, and you, what do you have in common and what do you bring to the plate?
A. My grandfather loved beauty. He was always stylish and well-dressed. I share his sense of aesthetics and appreciation for quality and beauty, his attention to detail. My father instead, brings rationality to the business, he does not think just in terms of aesthetics, but also in terms of functionality and value for money. He has a sharp sense of business – knows instinctively where to invest – and can discern between personal taste and what clients would like. I am a creative man, I live to create. I bring a new perspective and point of view to the business, I focus on innovation and new trends. My father does not live for the design, he is a business man.
Q. Felipe, can you explain your fascination with Japanese design and architecture?
A. The qualities that Japanese culture values in art and their aesthetics make a lot of sense to me. I am not the only one who's in love with Japanese aesthetics, Japanese architects are globally recognized for their very distinctive work.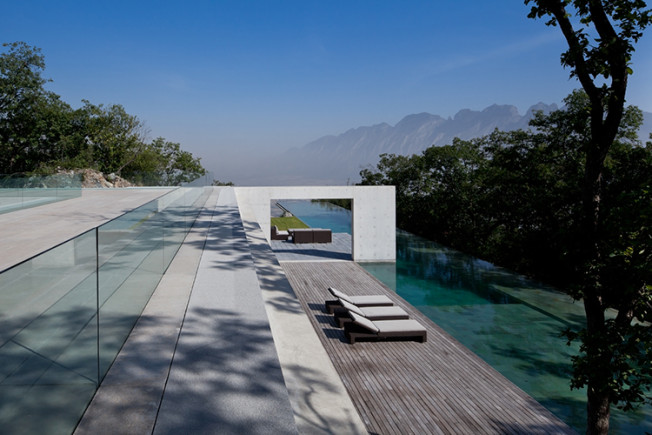 "Minimalism is about owning only what adds meaning to your life. It gives me pleasure for things to be free and clear because at its core minimalism is about intentionally promoting the things we most value."
Their culture has its roots in Shinto and Buddhism religion, and once you understand how both play a role in shaping the Japanese aesthetic it all clicks into place.
Shinto is a set of beliefs that puts a lot of emphasis on nature, gardens, and woods, they follow natural proportions that convey harmony and balance. Those elements are seamlessly integrated into the Japanese aesthetic. Several Japanese architects incorporate these elements in their work. You'll see spaces with large, intentionally blank areas. It might look like the architect forgot or overlooked something, but blankness and stillness are usually deliberate. I admire the work of Tadao Ando and he is a big fan of big, blank spaces.
Q. Who else inspires you?
A. Other than Tadao Ando, I also admire Shigeru Ban and Kenzo Tange, and to remain closer, Vincent van Duysen, and John Pawson.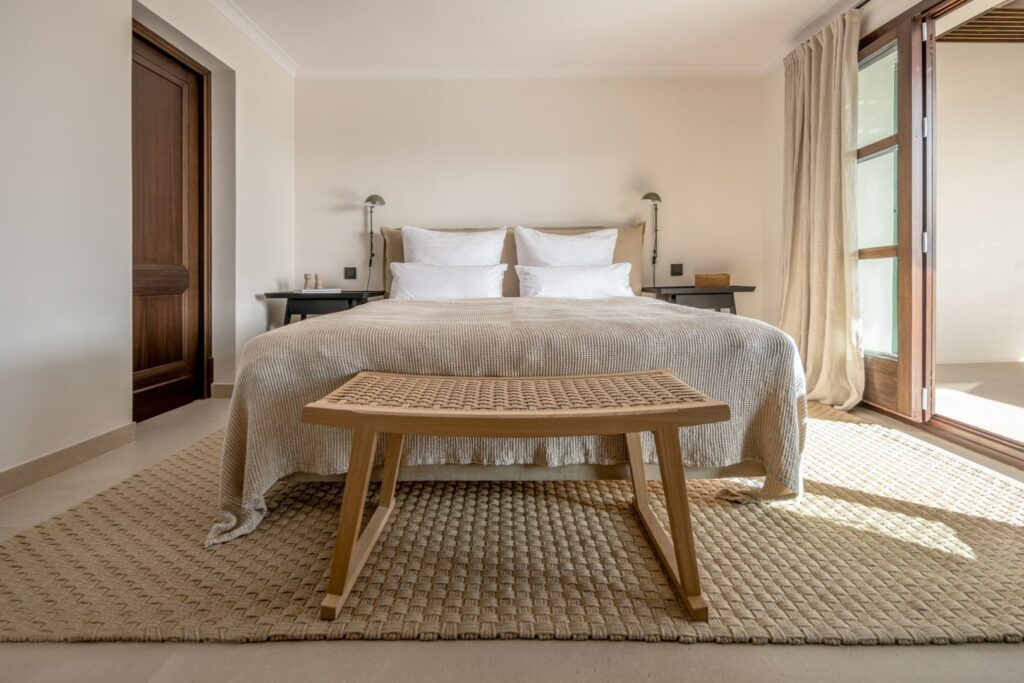 Q. You had the invaluable opportunity to learn from some of the best architectural studios in Mallorca, what role did Munarq play in your evolution?
A. At Munarq they are passionate about the integration of architecture into the Mediterranean landscape and bringing a modern dimension to local tradition. They were a very important influence on the development of my style, my love for natural materials, and my respect for the authenticity of the place and the landscape.
Q. What about minimalism?
Minimalism to me is about purity and simplicity. It is about owning only what adds meaning to your life. It gives me pleasure for things to be free and clear because at its core minimalism is about intentionally promoting the things we most value. It is hard to appreciate the beauty of your furniture in a cluttered room. Besides, clutter can increase stress levels, and make it difficult to focus.
Q. What about color?
I like colors but not in the interior design. When it comes to living spaces I opt for natural and earth colors, like green, brown, and even including black, everything that is natural.
When I started my career it was all white, grey, and black, which does not convey a sense of peace.
Q. What about vintage?
Mixing classic parts with contemporary components, if done in the right way, adds a touch of nostalgic elegance to the space but not outdated.
Q. Favorite furniture brands
Italian brand Cassina, and Swiss brand Vitra.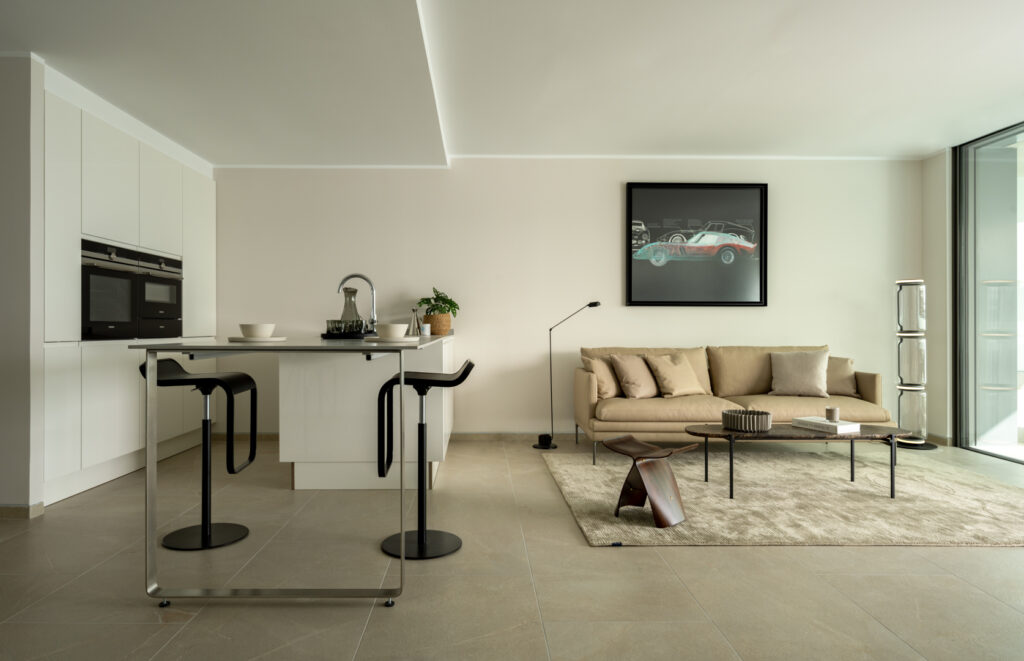 Q. Favorite View
A. Countryside.
Q. Favorite music
A. Jazz music.
Q. Favorite place in Mallorca
A. The lighthouse in Port' d' Andratx.
Q. A dream in the drawer
A. To design a minimalist hotel in Mallorca.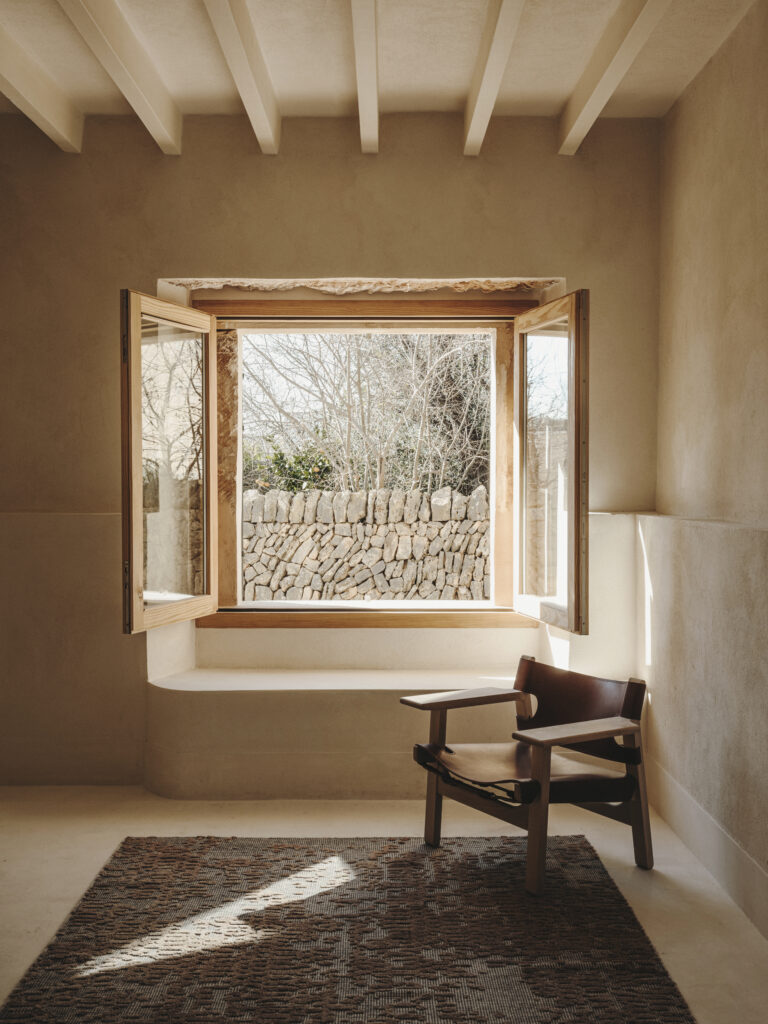 "Simplicity is the ultimate sophistication"

Leonardo Da Vinci
Q. Name one of your challenges as an interior architect.
A. Asking people to trust that your input and choices will create their perfect home it can sometimes be a tough challenge, especially if there are large budgets involved. Unless you are a good listener and have empathy and self-confidence it will be hard to succeed.
Zen-ish aesthetics, functionality, durability, and comfort are the prime components of Felipe's approach to interior design. He constantly strives for essence and timelessness, while creating a sensorial and physical experience through the use of natural and tactile materials.
Stork Interior Design
Calle Islas Baleares 37
Poligono Son Bugadelles
07180 Santa Ponsa Mallorca

Ph +34 627 365250