With an impressive array of credentials under his belt, including a Master Degree in Advanced Periodontics and Implant Dentistry from New York University and extensive experience in aesthetic and regenerative dentistry, Dr. Nicolas Aronna is one of the best in his field.
At Advance Instituto Dental his highly successful practice in Bendinat – Dr. Nicolas Aronna and his team offer cutting-edge treatments in several specialized areas: prosthetics, implantology, gingivoplasty, DSD (Digital Smile Design), high aesthetic feldspathic veneers, e.max (lithium disilicate) crowns, and orthodontics. The doctors at Advance Dental Institute take great pride in delivering personalized care to their clients, utilizing the newest technology and procedures to provide the best in dental care.
We had a talk with Dr. Aronna on the exciting advancements in dentistry.
Q. Dr. Aronna, dental care has come a long way; can anyone have a beautiful, healthy smile?
A. Thanks to new materials and the application of the latest technologies and procedures, dentists can now create more natural and long-lasting changes (quicker and with minimum discomfort) than ever before. Even though not everyone may afford thousands of Euros to get a Hollywood smile make-over, there are valid options and solutions for different budgets so that everyone can have a smile that they can be proud of.
Q. Talking about the most revolutionary developments in dentistry, you are the only center in Mallorca using the PRGF (Platelet Rich Growth Factor (PRGF) protocol in dental treatments. Would you please tell us more about its application and its benefits?
A. PRGF is a technique used to regenerate bone and soft tissue, where a patient's blood plasma is used to enhance the treatment outcome and promote faster healing.
Our blood plasma contains proteins that have a biological activity to stimulate and speed up tissue regeneration. Whenever we suffer any injury, our body is programmed to send proteins to that area to produce a process that helps repair the tissue(s) affected. Many top football players and athletes, like Rafael Nadal and Cristiano Ronaldo, have been treated successfully with the application of PRGF in knee or ligament injuries.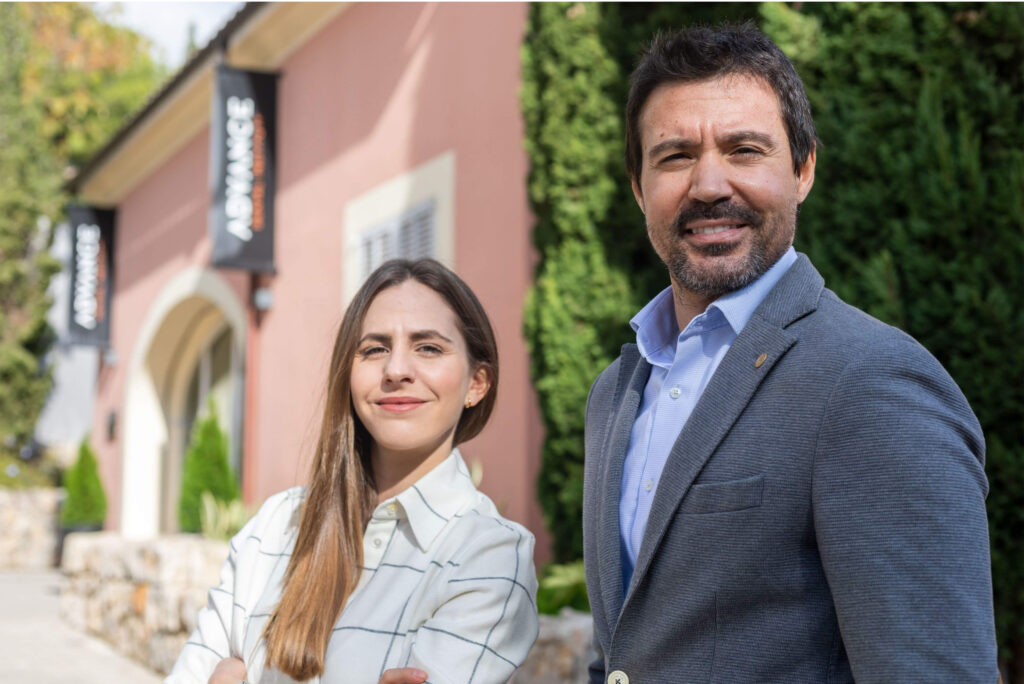 Q. How does it work in dentistry?
A. We utilize PRGF in extractions, bone regeneration, and dental implants. A small amount of blood is drawn from the patient. This blood is then placed in the centrifuge machine and spun down to separate blood cells and plasma. In less than 15 minutes, the Growth Factors (PRGF) are formed and ready to use. By adding PRGF to the surgical site, we can grow bone more predictably and faster, and this is of great significance, especially when placing dental implants.
A. There are no risks, and there is no rejection because the materials come from the patient's own body. Patients who suffer from bleeding disorders or hematological diseases do not qualify for this procedure.
Q. Tell us a little bit about your practice and background.
A. I graduated in dentistry over a decade ago from Madrid University and then specialized in dental surgery. However, I soon realized that if I wanted to stand out in this profession, I had to continue my education in the United States, where you find some of the best surgeons in the world and are given the best chances to jump-start your career. So, in 2010 I enrolled at the University of New York, where I also met my wife, Dr. Giovanna Di Prima, she is the expert in the field of aesthetic dentistry, the smile design and the achievement of the perfect result is her specialty.

In the United States, I found inspiration on how to move forward in my career and the possibility to stay abreast of the latest technological innovations and procedures in regenerative therapies. At Advance Dental Institute, we perform minimally invasive treatments, including bone regeneration, gingivoplasty, laser therapy with a special focus on cosmetic, reconstructive, and implant dentistry.
Q. What do you feel makes your practice different or unique from all the rest?
A. First and foremost, it is our approach. Having done our training in the US, we understand that, to deliver excellence, you have to put together knowledge, surgical skills, use the most advanced techniques and biomaterials that have proven to be successful, combine orthodontic and periodontic procedures. We are also well aware that dentistry is about people and not just teeth, that smiles and teeth have a huge impact on people's self-confidence. It is our responsibility as dentists to consider both the physical and the emotional well-being of our patients.
Moreover, our complete focus is on each patient, and one patient at a time. We don't run from room to room fixing teeth as fast as we can. We take our time and go the extra mile to ensure the client has a comfortable experience during and after every visit. We also take the time to explain in as much detail as the client wants to know their personal situation and what we feel should be done to maintain a healthy smile or achieve the best results.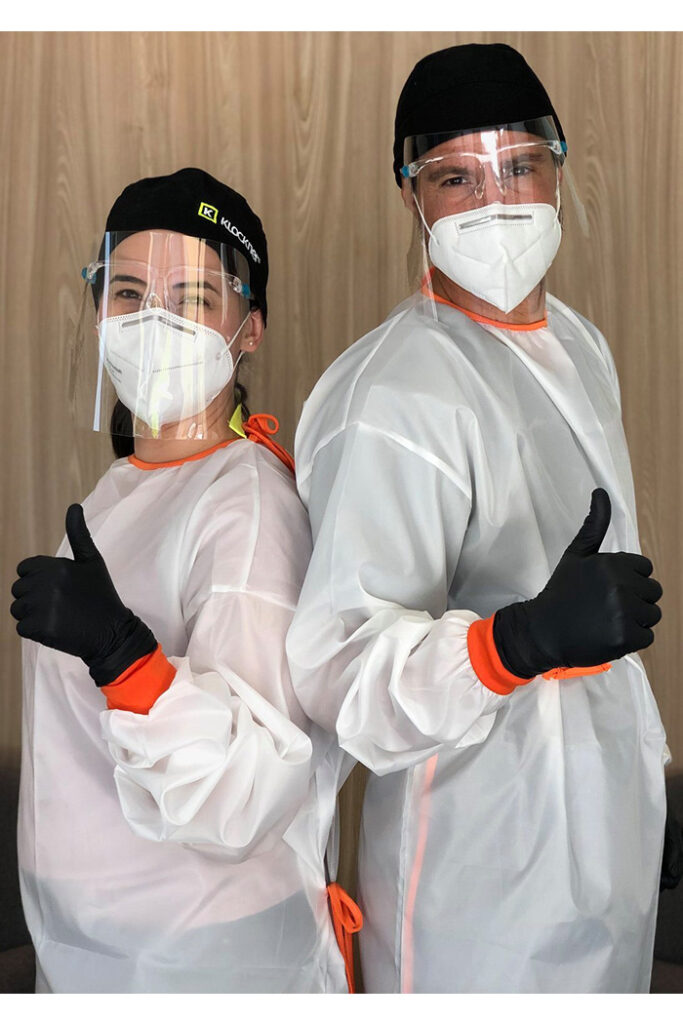 "Excellence is in the details. Give attention to the details and excellence will come"
Q. Who were some of the influences that you looked up to?
A. As a matter of fact, I have a very close friend – Alaa Khadiri – an orthodontist and periodontist who works in Casablanca, who meant a lot to my career. I met the most advanced doctors in the United States through him, including the one I consider to be the master of masters: Professor Maurice Salama. Maurice Salama is not only a lecturer; in my opinion, he is also one of the best orthodontists and periodontists and one of the most prominent leaders in the areas of education and research.
He developed the most advanced dentistry procedures, authored numerous articles in dental literature, several of which are about the PRGF protocol of Enduret, and I follow his protocols. He is also the person who inspired me to combine orthodontics and periodontics. Thanks to this interdisciplinary approach, we can achieve the most predictable outcome. We perform several orthodontic treatments before a regenerative part of the treatment, as sometimes it is necessary to move teeth and bring back the proportions to attain the most satisfactory outcome.
Q. What is it that makes you excited to go to work every day other than making a living?
A. We take each patient's case to heart and approach it as a challenge where perfection and the patient's emotional well-being is the ultimate goal. That is a huge drive.
Q. What advice would you offer someone considering this career?
Approach this career with passion; love it! Be aware that dentistry is not just about improving patients' health but is also a deeply emotional experience for them, which may change their lives dramatically. And so, aim at perfection and keep your patient's best interest always in mind. Without this kind of passion and motivation, it will be tough to work every day as it is a stressful and demanding profession.
Q. What else would you like people to know about what you do?
A. It has been challenging, and we had a long way to go. Still, we finally created a sustainable and predictable protocol, and predictability is paramount in our profession. Predictability and our work as a team combining the best techniques and procedures enable us to perform and guarantee the perfect dental work and achieve the ideal outcome. Your smile is no place to skimp; that is why we go for excellence.
Dental Surgery Channel
Dr. Aronna is also the founder of the Dental Surgery Channel. As dentistry continues to evolve, this platform provides dentists, researchers, students, and other highly motivated dental professionals with a unique place to share knowledge and experiences in order to elevate their work and professional role.
---
To know more about their procedures or book a consultation, contact:
ADVANCE DENTAL INSTITUTE
Carrer Ginesta 1
Bendinat, Calviá
T 871 53 56 10