What you wear often reveals a lot about you. It is wordless yet speaks volumes about your thoughts, dreams, employment, ambitions, spending habits, and even how you feel. A woman's wardrobe is the most reliable expression of her personal experiences. That's just as true for everyday life.
Many have tried to find out the hidden meanings behind outfits worn by millions of women. Some say women only dress a sure way to please themselves; others believe that they do it to draw other people's attention, to please and attract the opposite sex.
"You don't find out who you are unless you work at it."
But who are women trying to please when choosing what they wear? What messages are they sending? How can you use your wardrobe to change how others perceive you — and even how you think about yourself?
To these and other questions, Dr. Baumgartner provides answers in her book: "You Are What You Wear: What Your Clothes Reveal About You." She argues that clothing choices are actually manifestations of deeper life issues and explains their psychology.
What your clothes say to you
Researchers examined a concept called "enclothed cognition," namely the systematic influence that clothes have on the wearer's psychological processes," giving scientific proof to the idea that you should dress not how you feel but how you want to feel. Hence the importance of developing a personal style that suits your identity and makes positive changes in all areas of life.
"Dress like you are are already famous"
In "You Are What You Wear," Dr. Baumgartner explores some of the most common wardrobe and perception problems. Do you think it might be you?
Do you keep every piece of clothing you've ever owned? You might be clinging to the past through the sentimental value of your pieces. Consider applying the Golden Wardrobe Ratio: get rid of 2 out of 3 items you own, including anything too big/small, ripped/torn, or outdated.
Do you wear only neutrals, largely devoid of accessories? You might be stuck in a psychological rut, too comfortable to shake it up, or too afraid to draw attention to yourself. Consider deviating from your routine in small ways (a different route to work, a few new spring accessories –like these inexpensive ways to incorporate trendy polka dots) to jog your brain into feeling excited.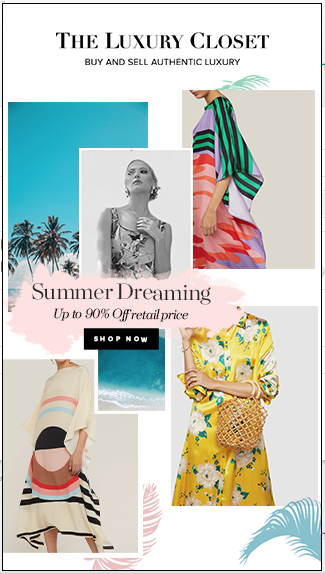 Do you dress in clothing too large for your body? You might see your body differently than others see it or as a reflection of the way it once was. Consider bringing an honest friend shopping to find out what looks great on you, ignoring sizes, and getting used to wearing clothes that really fit.
Have you been told you're dressed inappropriately or too sexily? Then you might consider the same outfit appropriate for every occasion (i.e., clubbing and family barbecue), or be looking for the wrong kind of attention. Consider the image you want to project in given situations (at work, on the town) and choose outfits based on cues from those around you.
Do you dress too young (or too old) for your age? You might try to express the age you feel you are but getting caught between your actual and internal age. Consider gearing your outfits toward your goals rather than a specific age.
Are you always in work clothes? Then you might value yourself primarily through your work and work-related accomplishments. Consider recognizing your talents outside of work (great artist, compassionate, fun to bring to parties, etc.)
Are you covered in designer logos? You might think you need to broadcast wealth in order to be treated well by others. Practice wearing "blank canvas" pieces and only accenting with logos to emphasize that people value you more than your labels.
Do you live in your "mom outfit" of jeans and a hoodie? Chances are you put the needs of your family before your own. Consider taking more "me time" for when mom isn't happy, nobody is.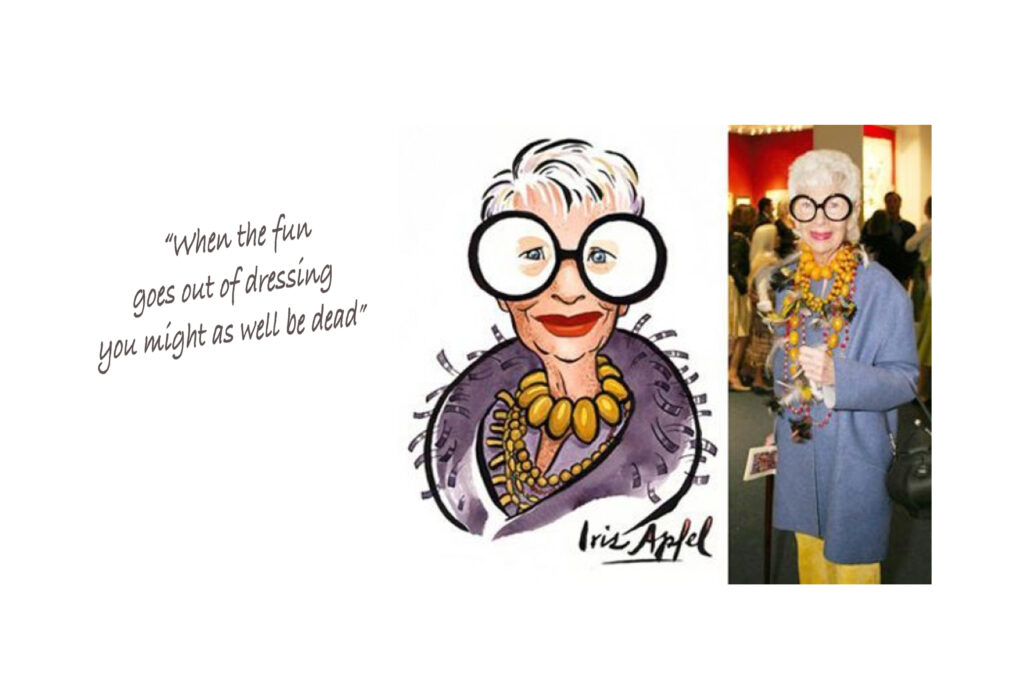 It is not what you wear, it's how you wear it
And remember: it is not what you wear, but how you wear it, and style never goes out of fashion. A trend will come and go, and with it, the fascinating opportunity to reinvent yourself. And that the worst clothing is the kind that tries to undo, ignore or hide who you are.
Personally, I admire women of a certain age who still possess a youthful spirit and an irrepressible joie de vivre and reflect this in how they dress, and then age becomes just a number.