I grew up by the sea, and most of my favorite childhood memories are at the beach, that is probably why I love beaches and am profoundly attracted to the ocean.
Mallorca Island is home to some of the best beaches in the Mediterranean. The idyllic beauty of its coves and bays can make anyone fall in love with them. In the spirit of kicking off summer, I thought it would be fun to share some of my favorite beaches to which I would return in a heartbeat.
Cala Agulla
Cala Agulla has a special place in my heart because I used to come here a lot during my first year living in Mallorca. Nestled between forests and mountains, on the northeast coast, Cala Agulla boasts bright, fine sand and clear water.
"Life is better at the beach"
Es Trenc
This long, sandy beach on the southern coast of Mallorca is a natural paradise with crystal-clear waters and dunes. It's a popular spot for sunbathing and swimming. You will also find beach bars and restaurants nearby.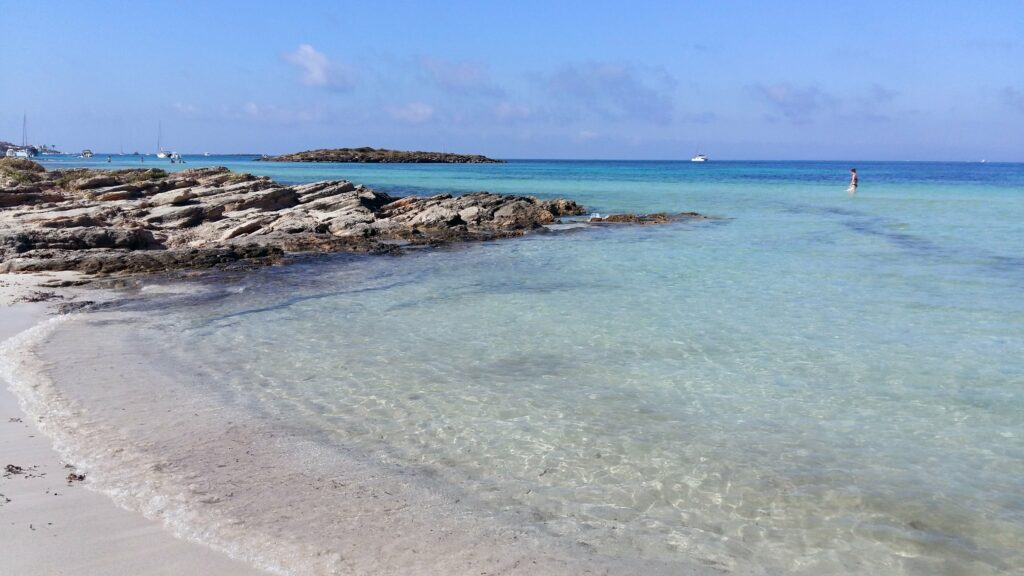 Cala Mondrago
Located in a natural park in the southeast of the island, Cala Mondrago is a small sandy beach with clear waters, surrounded by pine trees and rocky cliffs. It's also a unique spot for snorkeling.
Cala Mesquida
Cala Mesquida is located in the north-eastern part of Mallorca. The nearest towns are Capdepera and Cala Ratjada. It is a large bay with a sandy beach surrounded by rocks. Cala Mesquida is more exposed to wind and waves than other places in Mallorca therefore is a a great spot for windsurfing and kiteboarding.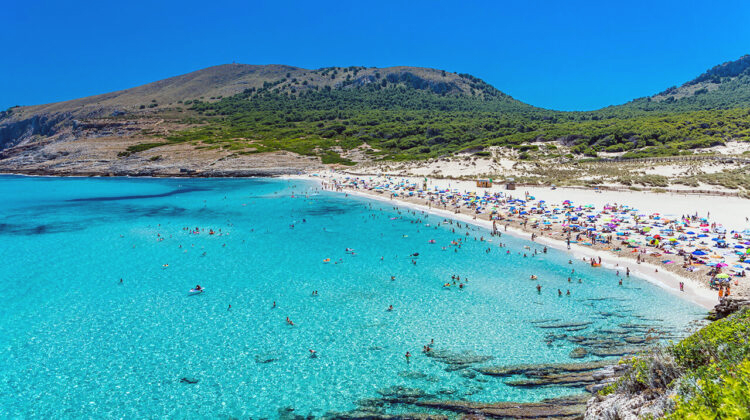 Cala Pi
You will love Cala Pi for its beauty and serenity. This is my favorite destination when I want a peaceful beach getaway. It is a fine sandy beach with shallow water situated on the southern coast of Mallorca, 17 kilometres from Llucmajor. It is possible to hire sunbeds and parasols and there is a life guard on duty during high season.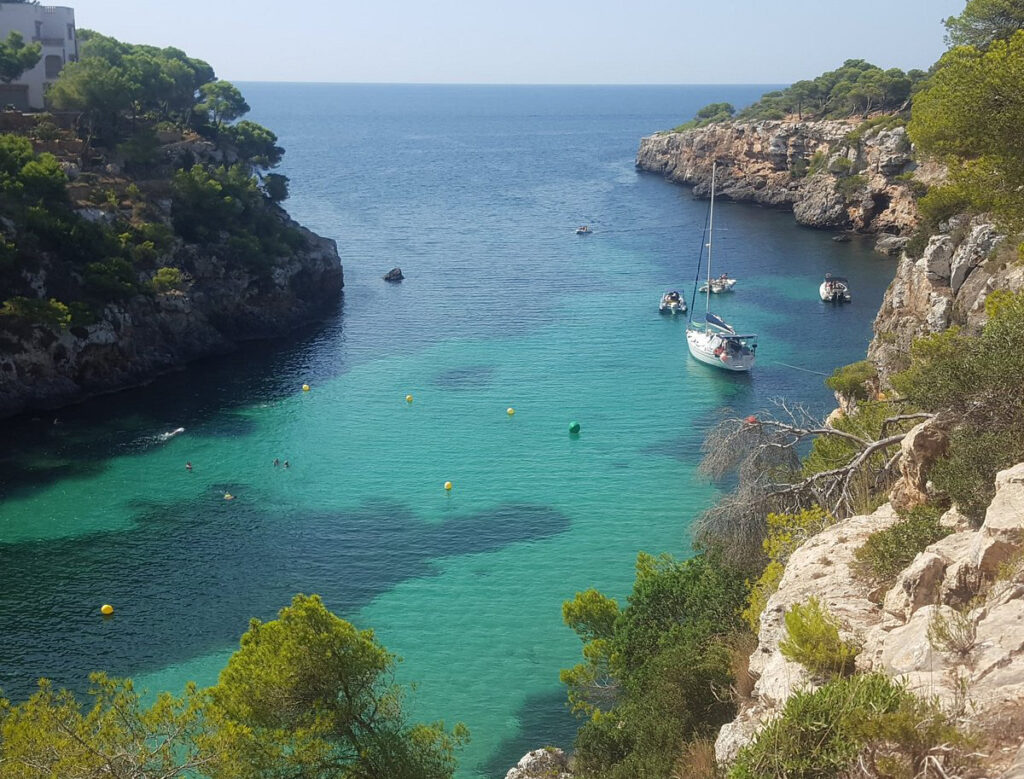 Cala Llombards
Located on the southeast coast of Mallorca Cala Llombard is a small, fine-grained sandy beach great for snorkelling. The water is shallow and therefore very suitable for children. It is possible to rent sun lounges and sunshades. The beach has a very nice 'tropical' beach bar. There are a couple of restaurants and bars nearby.
Sa Calobra Beach.
Whether you reach Sa Calobra by car or by boat sailing you will be impressed by its amazing surroundings. The beach lies between imposing cliffs where the canyon Torrent de Pareis reaches the sea. Although there are no services on site, it's a must-visit.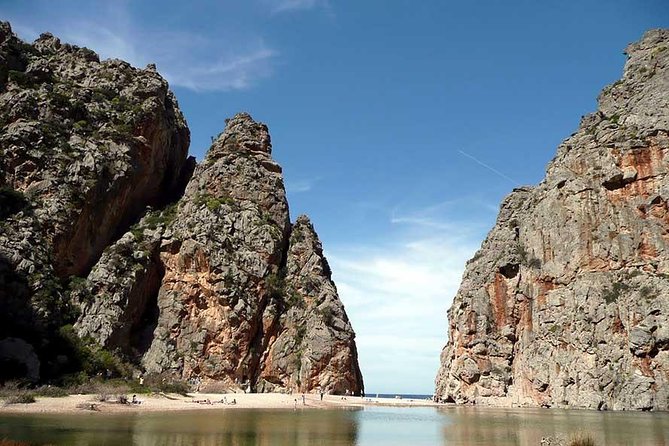 Playa de Muro
This 3-kilometre stretch of sandy beach on the northeast coast of Mallorca is particularly loved by families with children for its shallow water, and the wide choice of beach bars and restaurants.
Hoping you can try them too and enjoy them as I did and will again, eventually. Enjoy your trip to Mallorca!