From Manhattan's glistening skyscrapers to world-class shopping, unique sights, massive museums and entertainment options, a New York city break is always a good idea.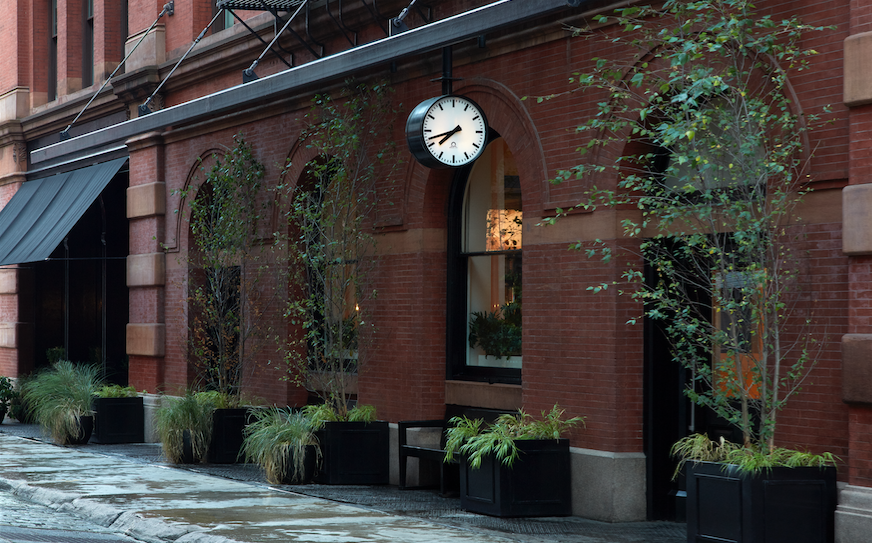 There was a time when the city that never sleeps was forced to sleep along with the rest of the world. Streets were eerily and painfully empty at the end of March 2020, and the images that ricocheted around the world mirrored New York's devastation after the first major outbreak of Covid-19. But we can now shout it out loud, New York is back!

"This is what I always liked about New York. These little moments on the sidewalk smoking, smoking, thinking about your life. Makes you appreciate the city better. You can watch the buildings. You can feel the air and look at the people, sometimes meet somebody you feel like you can talk to".

from the movie 'New York I Love you'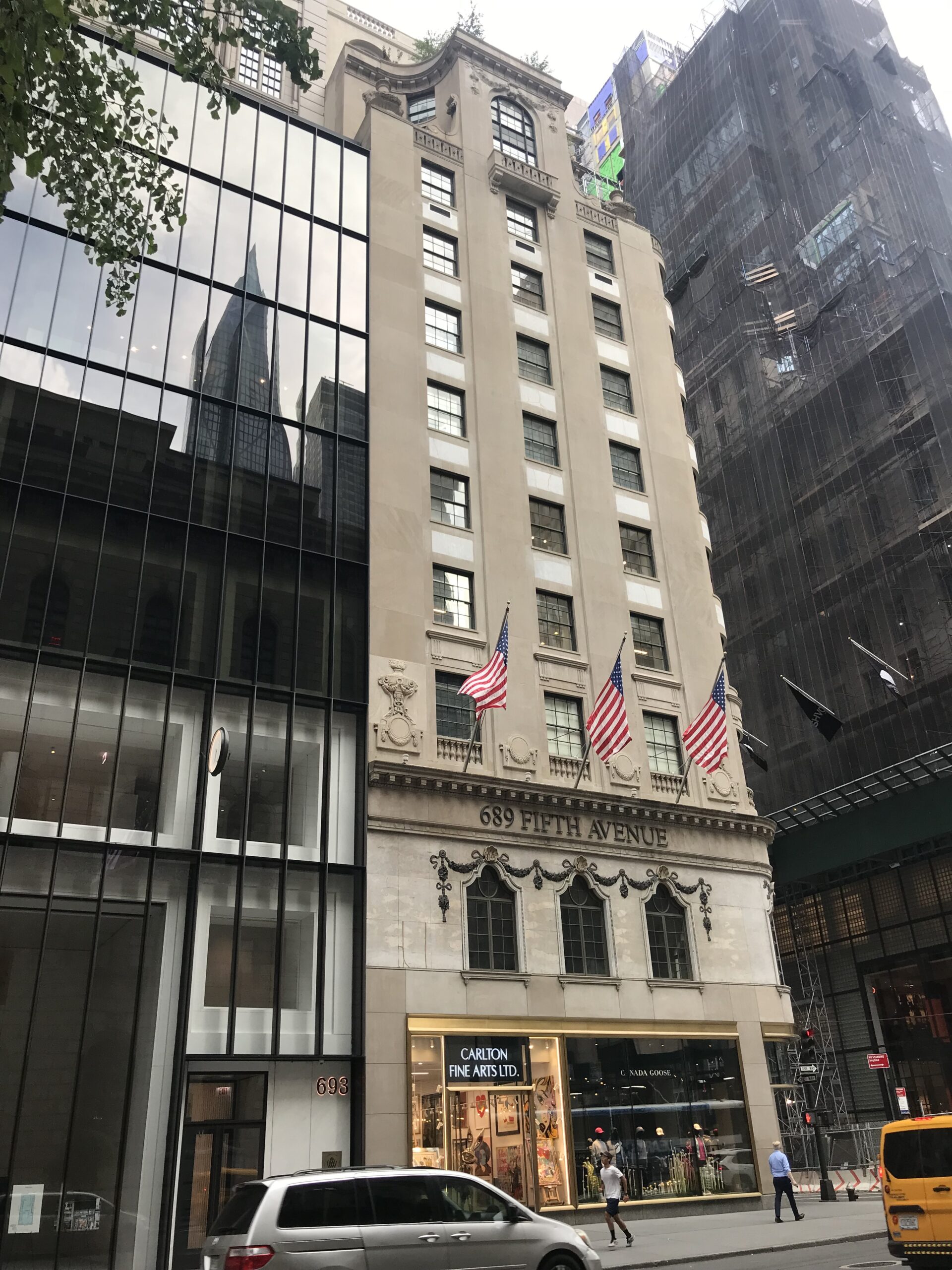 Lost in Love in Manhattan
All those little New York moments we lost because of the lockdown are coming back full force. In NYC, cultures blend, talent meets opportunity, and there is so much to explore and experience. From starred restaurants to cheap, late-night eats, the food scene is unlike any other in the world. You will always find whatever you need whenever you need it, and too many captivating places and neighborhoods.
Every individual neighborhood in NYC has its charm, and if you want to take a bite of the big Apple, it is easy to find the one that suits your travel style and mood. Stay at Upper East Side: the most elegant and luxurious; Chelsea & Greenwich Village: the most romantic; or Soho & Lower East Side: the coolest; maybe you prefer Midtown: the most iconic; or Queens: the most budget-friendly. This summer I lost my heart in Soho.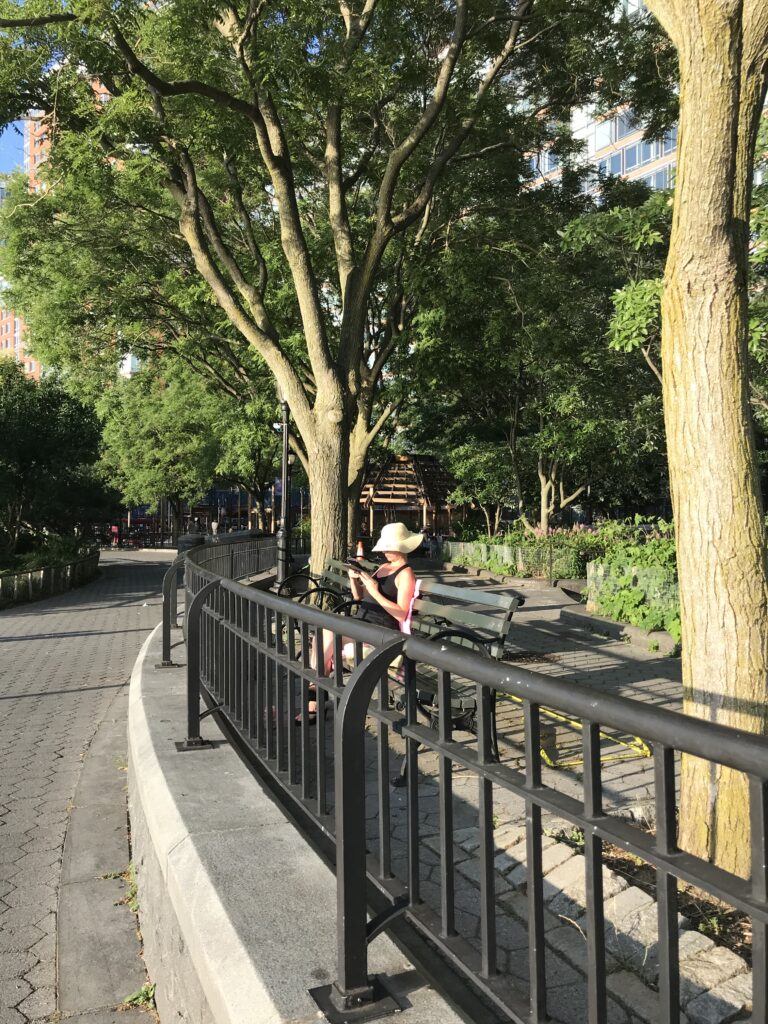 Lost in Love in Soho
SoHo – an acronym for South of Houston Street – it's a fascinating, central location from which it is very easy to explore Manhattan, you'll have a dozen subway lines within a short walk. Known for its elegant cast iron facades and cobblestone streets, the famously artsy neighborhood of the '70s and '80s – has evolved into one of New York City's trendiest shopping districts and boasts an incredibly diverse street scene.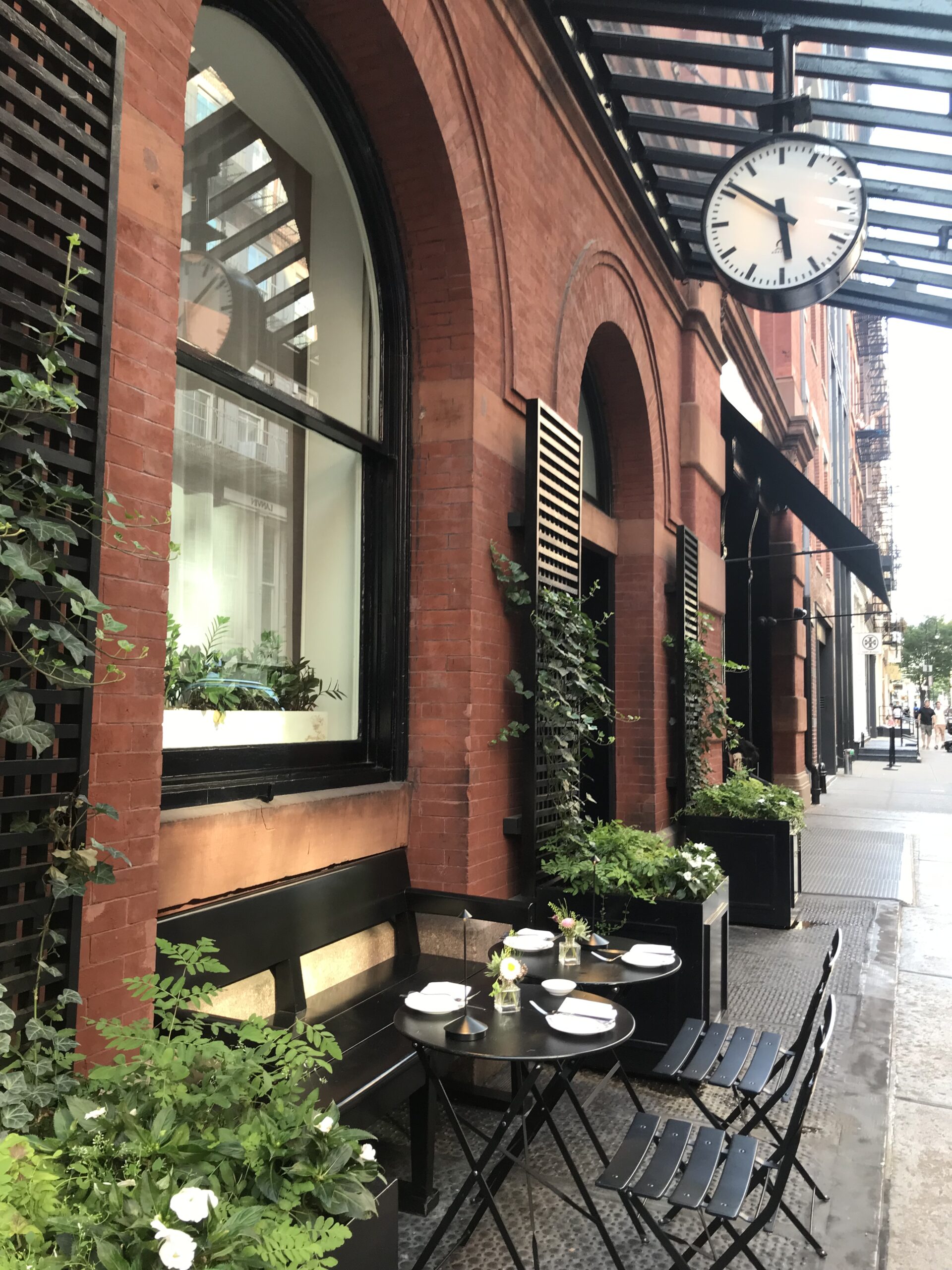 Here you will find just about anything, from the best designer boutiques – Prada, Dior, Chloé, Luis Vuitton you name it – and fancy chain stores to high-end restaurants and nightlife hotspots. Vendors selling their crafts, from handmade jewelry to artworks populate the street scene.
Suite Life at The Mercer Hotel
Found within one of the most evocative buildings of New York – a six-floor Romanesque-revival building that lends a unique personality and character to the whole hotel – The Mercer Hotel brings together genuine luxury, subtlety and intimacy.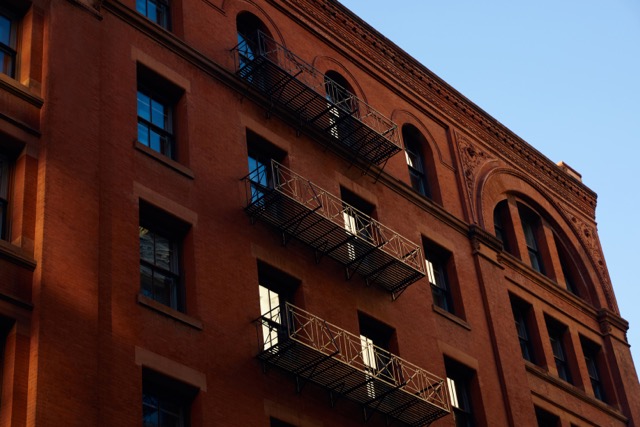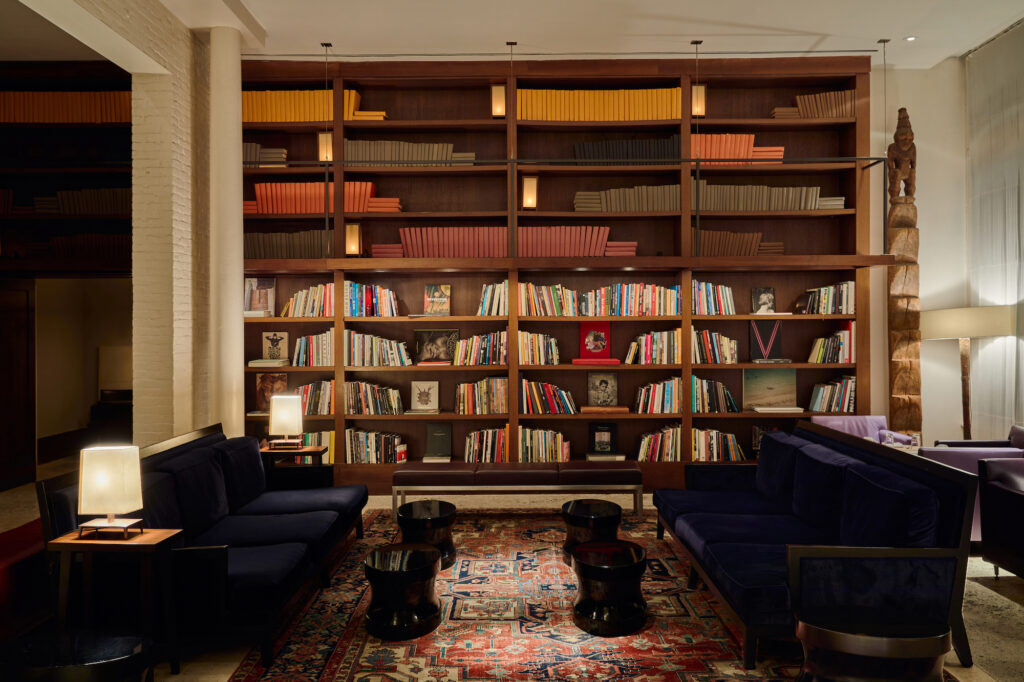 It's hard to beat this charm and atmosphere. This fashionable home away from home, beloved by the rich and the famous, is an excellent choice for a vacation or a city break in New York. Its modern 74 guest rooms decorated in muted colors, consist of courtyard rooms, studios, lofts, and suites featuring high ceilings, large windows that let in plenty of natural light, and marble bathrooms.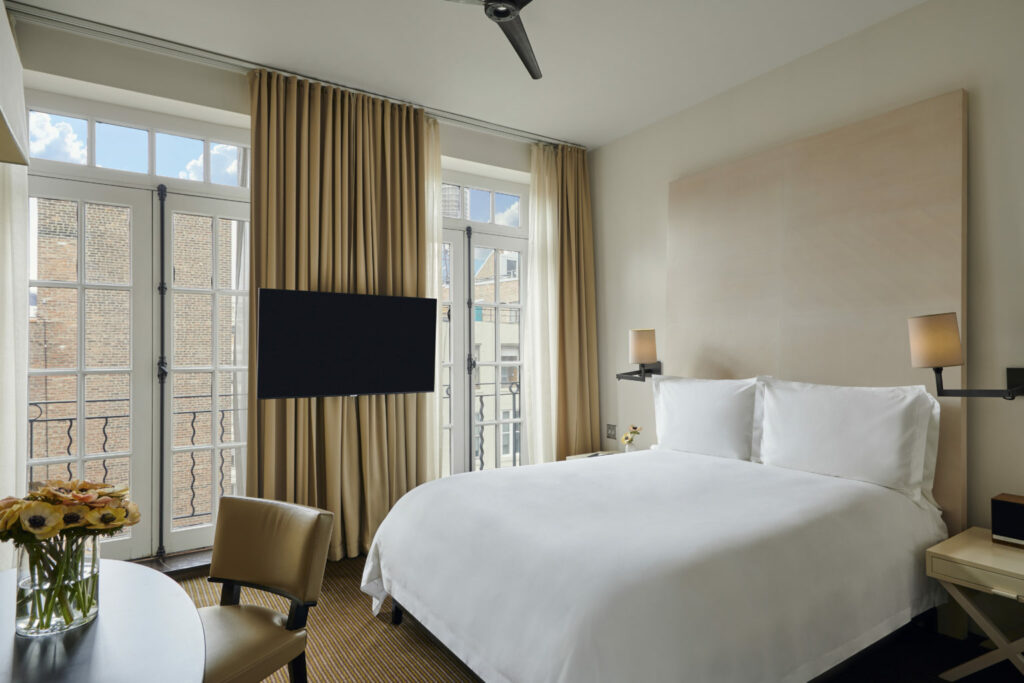 Here, minimalism is executed with elegance, and luxury is found in the silent spaciousness of the rooms, in the keen attention given to the small details, the excellent bedding, the fresh flower bouquets, and the high-end guest services that include packing and unpacking and a dog walking service.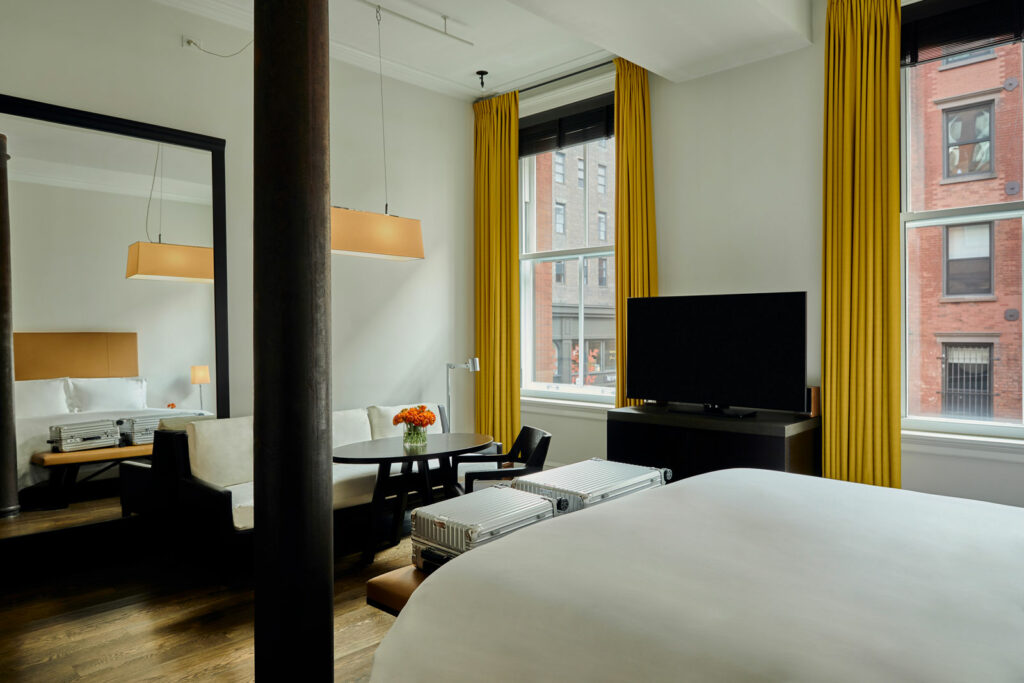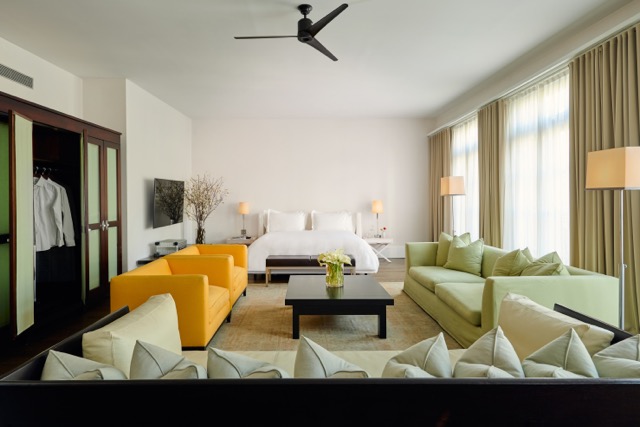 Dining at The Mercer Kitchen
The Mercer Kitchen by world-renowned chef Jean-Georges Vongerichten is a destination for New Yorkers, celebrities, and hotel guests. It serves up delicious contemporary French cuisine with an Asian twist. Mercer Kitchen was one of the first restaurants in New York City to have a communal table, which remains popular to this day.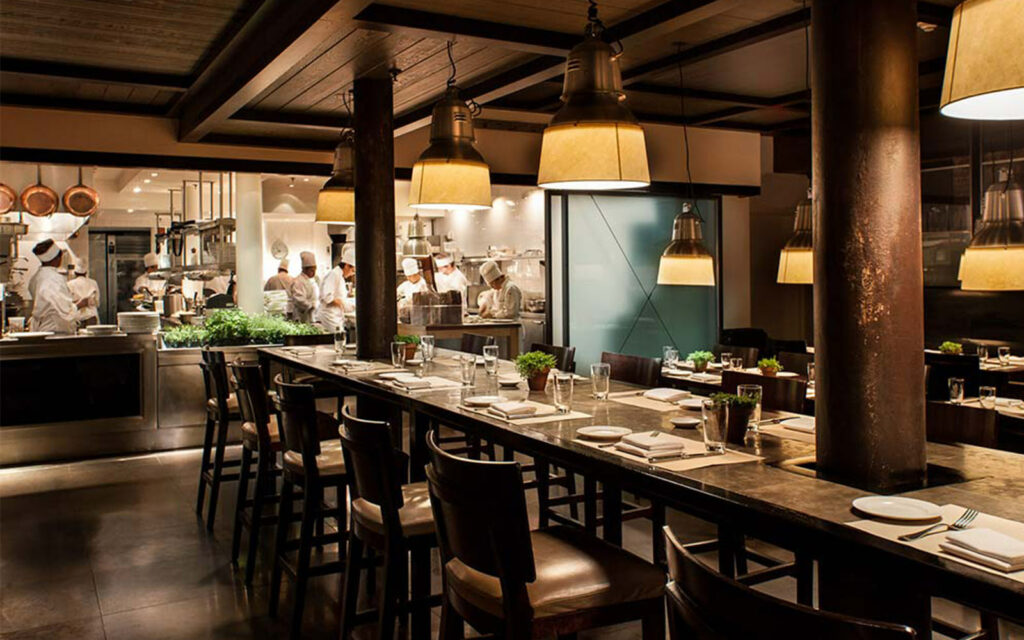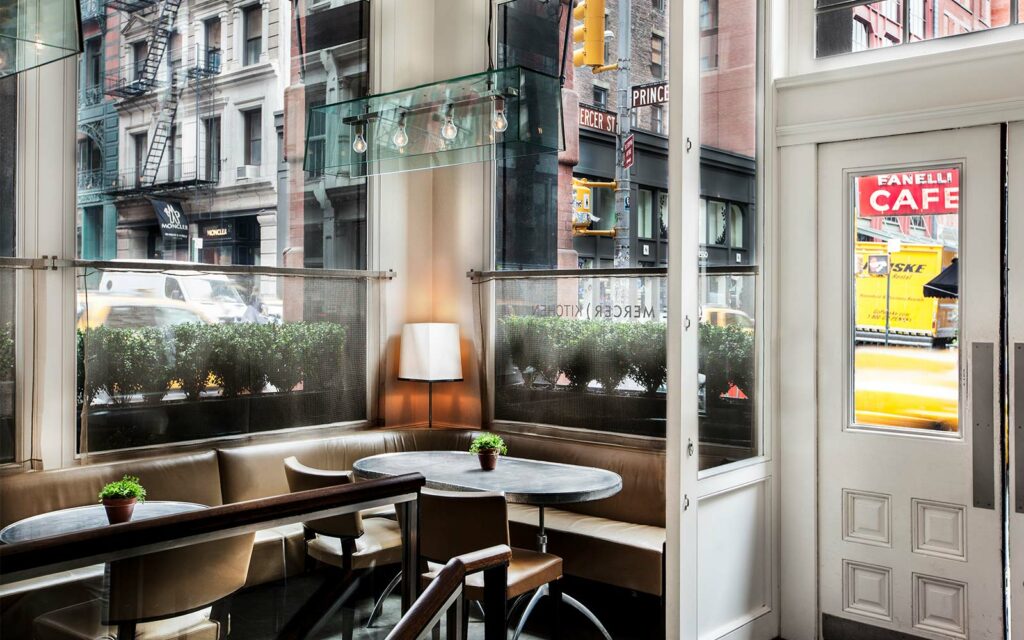 A casual street-level café, The Mercer Kitchen Bar serves excellent breakfast and lunch and turns into a vibrant bar/lounge at night.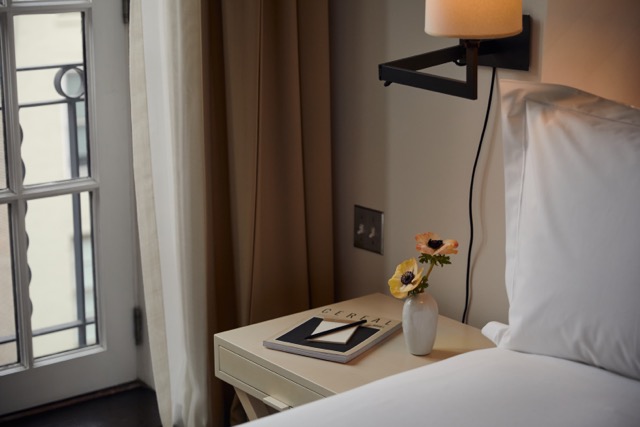 "The journey matters more than the destination"
If you are considering escaping to New York for a city break or a vacation, don't leave anything to chance, for the journey matters more than destination. Contact a Travel Designer for a custom itinerary planning, expert advice, restaurant recommendations and more, to start planning your next trip or a Mediterranean getaway.