Whether you are a music lover, a food or an art lover, or are looking for a unique way to experience local culture or a reason to celebrate life while enjoying a memorable city break, Europe has a lot to offer. From the iconic Carnival of Venice to the out-of-the-ordinary La Tomatina, there's a festival for everyone. We have compiled a list of 6 best events in Europe that you should not miss.
CULTURE LOVERS: The Carnival of Venice, Venice, Italy
The Carnival of Venice is arguably one of the most celebrated and exclusive social events in the world.
Held annually in Venice Italy over two weeks, it offers an unparalleled experience to witness a city like no other. It is famous for its elaborate masks and costumes that harken back to the Renaissance era. The event includes masquerade balls, parades, and street performances. Visitors can immerse themselves in the magical atmosphere, enjoying the music, food, and stunning architecture and scenery of the historic city.
PERFORMING ARTS LOVERS: Fringe Festival Edinburgh, Edinburgh, Scotland
Established in the aftermath of the Second World War as a cultural event to bring together audiences and artists from around the world, the Edinburgh Fringe Festival brings to the Scottish capital an unparalleled celebration of the performing arts and is an annual meeting point for people of all nations.
From 4 to 27 August the International Festival makes iconic spaces in and around Edinburgh come alive with an exciting range of shows by the finest performers and ensembles from the worlds of dance, opera, music, and theatre.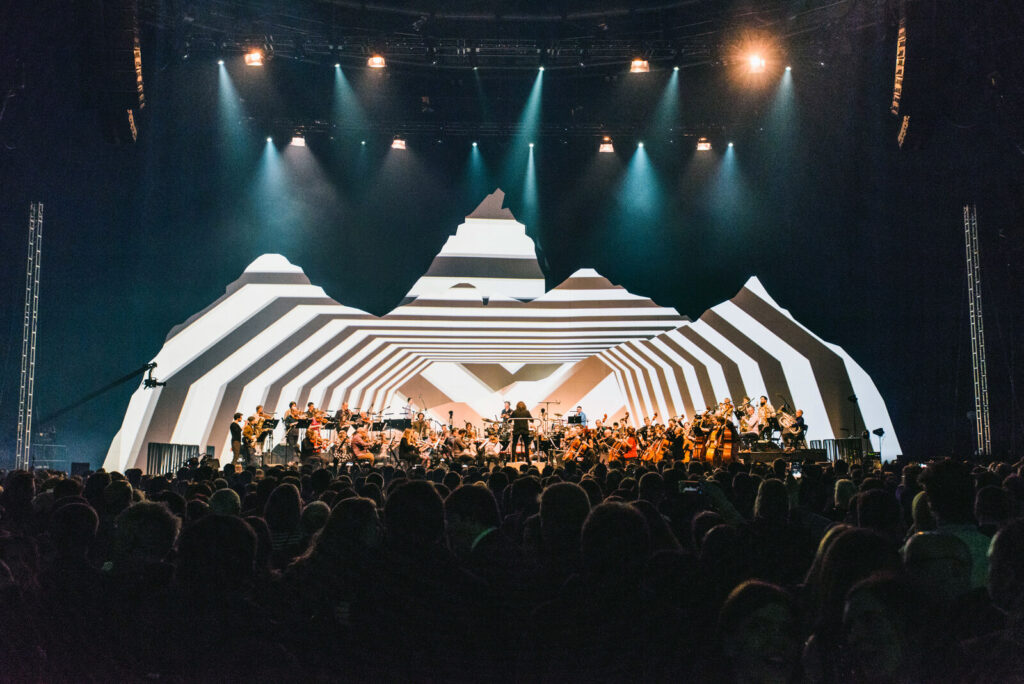 Tickets generally top out around £20, but the festival also includes a range of free shows that are open to everybody and free classical music concert tickets to those under 18s through the Young Music Pass.
Seating is also seldom reserved, so you can get the best seats in the house by queuing promptly before a performance. If you're looking for a truly unique experience, the Edinburgh Fringe Festival is a world-class event and a place of joy and discovery that you should check out. Click here for event agenda and information.
MUSIC LOVERS: Tomorrowland, Boom, Belgium
Tomorrowland brings together the world's top DJs in a true fairy tale world. Expect a realm of pure musical ecstasy and an electrifying atmosphere in beautiful natural surroundings. Created by two brothers in Boom Belgium to provide a magical experience for concert-goers, the festival has become one of the most world-renowned electronic music festivals in Europe.
With its enchanting and mystical décor, fascinating acts and peripheral animations, excellent and healthy food and drinks, and spectacular fireworks, Tomorrowland delivers a mind-blowing, unforgettable experience from sunrise to sunset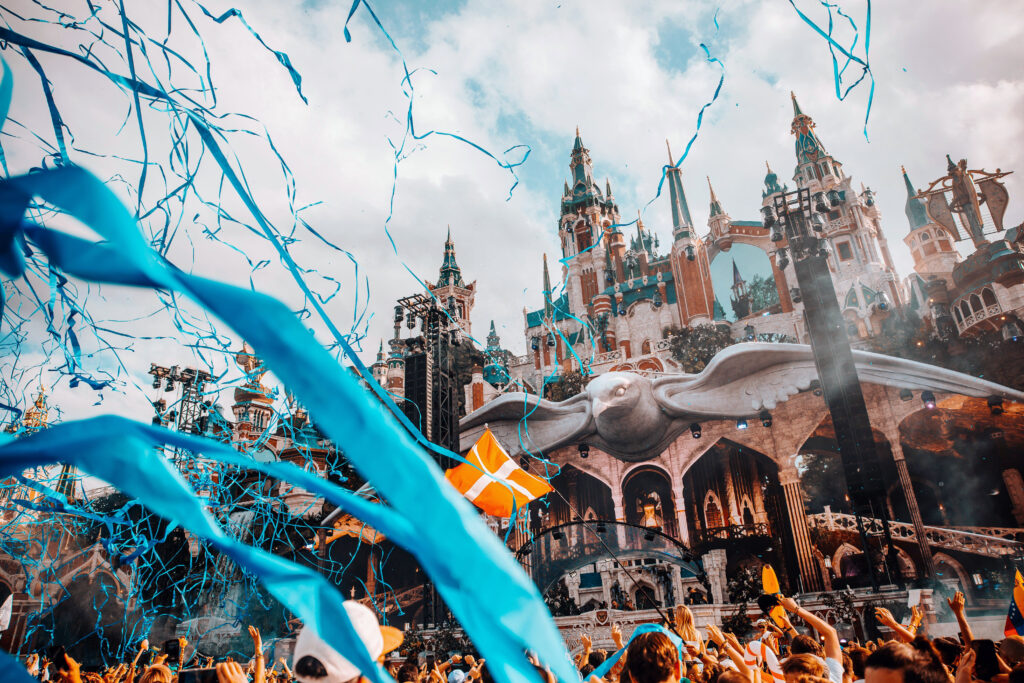 FUN LOVERS: La Tomatina, Buñol, Spain
If you're looking for a festival that is a bit out of the ordinary, then La Tomatina is one to consider. It's a great way to experience Spanish culture and have a lot of fun at the same time.
Held in the town of Buñol in Spain the last Wednesday in August, La Tomatina is a tomato-throwing festival where participants throw tomatoes at each other. The festival attracts over 20,000 people from all over the world. The origins of the festival are unclear but it is thought to have started in the 1940s. The festival was banned in the 1950s but it was reinstated in the 1970s and has been held annually ever since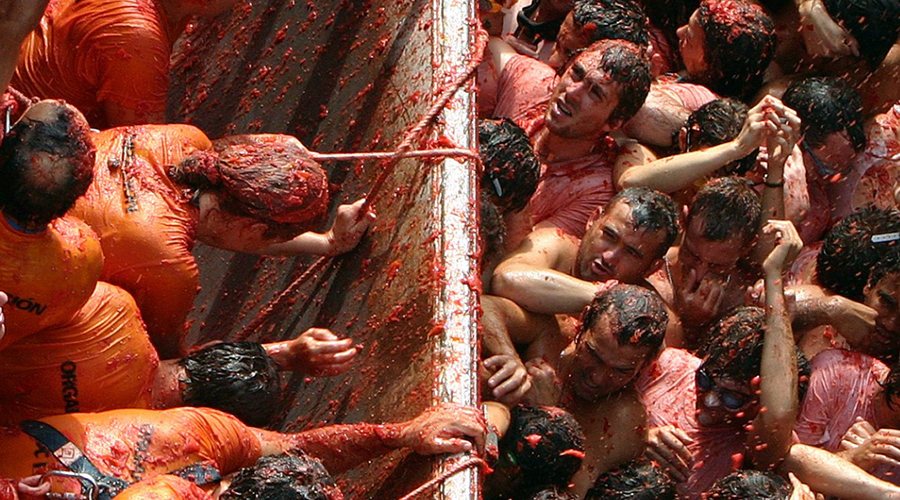 OKTOBERFEST, Munich, Germany
Held annually at the iconic Theresienwiese in Munich, Germany. the legendary Oktoberfest it is a 16- to 18-day folk festival running from mid or late September to the first weekend in October and the world's largest beer festival and traveling funfair. It is also one of the oldest German traditions. It dates back to 1810 when Crown Prince Ludwig invited the citizen of Munich to attend the festivities held on the fields in front of the city gates to celebrate the happy royal event.
The most popular is to visit one of the 14 large tents set up on the fairgrounds, where you can drink beer, listen to traditional Bavarian music, and mingle with the locals. If you're planning on attending Oktoberfest, be sure to book your accommodation well in advance as hotels in Munich are often fully booked months ahead of the event. Also, remember to pack your lederhosen or dirndl (traditional Bavarian clothing).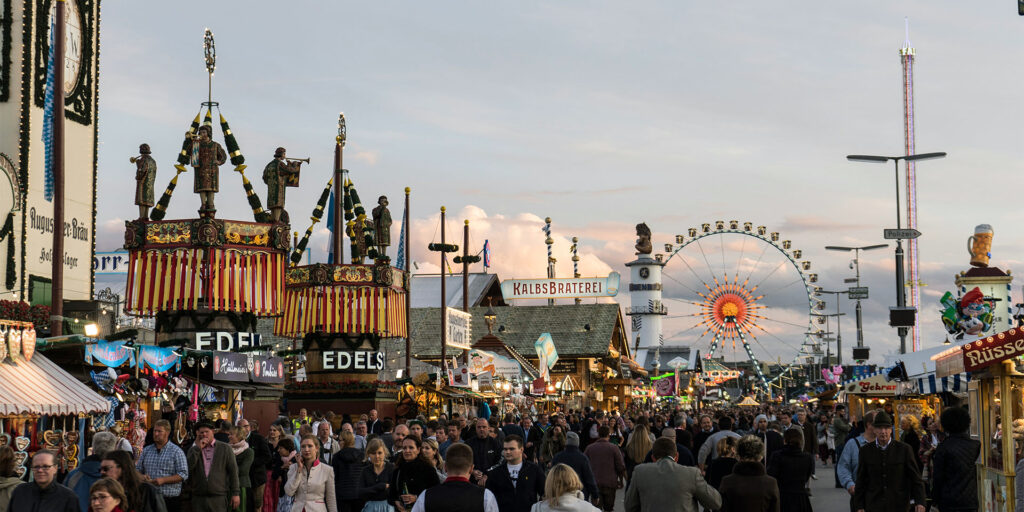 LIFE LOVERS: Gay Pride Amsterdam
Gay Pride Amsterdam. is a citywide event held annually during the first weekend of August. Established in 1996, is nowadays a fun-filled celebration in the spirit of freedom that attracts over 500.000 people and culminates in the Canal Parade a colorful show of canal floats and boats in rainbow colors carrying drag queens, muscled men in body paint sailing through the city's waterways, as crowds cheer and dance on the banks. For the best viewing try the Prinsengracht or the Amstel, but you have to be early to get a spot.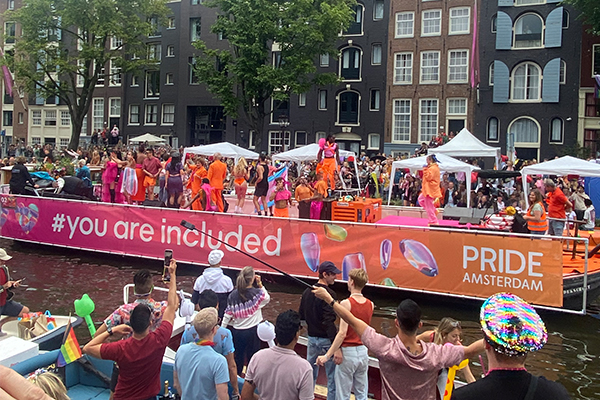 Regardless of your preferences festivals offer not only a glimpse into the rich traditions and heritage of different countries and communities but provide an opportunity for people to come together in a joyous celebration of life, culture, and community spirit, creating long-term memories for locals and tourists alike. Click here for event information.