Back in 1948, one of the leading lights of the Surrealist artistic movement, Joan Miró, said: "Mallorca is a truly beautiful island. In some places, it still feels as fresh as if the world had just been created."
Here, if proof is needed, is the testimony to this lovely island by one of the world's most admired modern artists. Joan Miró was not originally from Mallorca (he was born in Barcelona), but he had some close family ties to the island. His mother was Mallorcan, as were both her parents, Joan's maternal grandparents.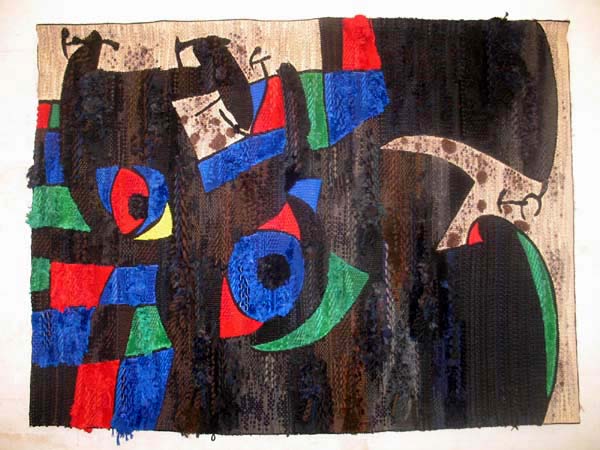 From a very early age, the young Miró would spend much of the summer in Mallorca, staying with his grandmother. And it was here that he would draw the sights that would intrigue him. Mallorcan windmills, sensuous seascapes, the grand buildings of the capital, Palma…they all featured in his early artistic attempts.
When you look at many of Miró's paintings you can literally 'feel' Mallorca in them. Bright turquoise colours representing crystal clear waters and Mediterranean skies, reds and greens representing the fruits of the earth, and those strong black lines, maybe a throwback to the traditional costume worn by many Mallorcan women of that time.
"I want everything that I leave behind to stay just as it is when I am gone"

Joan Miró
His wild squiggles and bright colour palette prompted artist Andre Breton to call Miró "the most surrealist of us all". Miró's Mallorcan ties were strengthened even further when he fell in love with a Mallorcan girl, Pilar Juncosa. They were married in 1929.
In his early career he was based in Paris. However, the Nazi occupation of France forced him to flee. Guess where to? Mallorca of course! Less than 10 years after the end of the Second World War, Miró settled in Mallorca for good. "This is a wonderful place," he said.
In 1956, the artist fulfilled his life-long dream: to have a spacious studio of his own. Even though he was gaining an international reputation for his paintings, around this time he stopped painting altogether and concentrated on lithography, etchings and ceramics.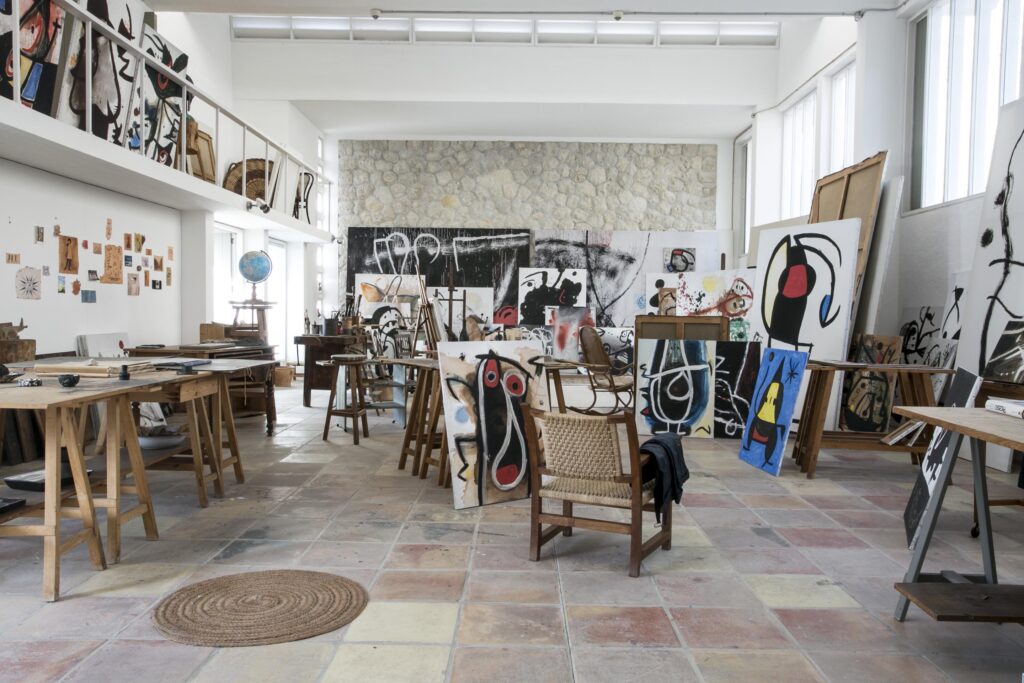 At the end of the decade he bought a nearby 18th century house, Son Boter, in order to expand his studio space. By the 1960s, the magic of Mallorca must have been having a deep impression on the artist as he began painting again. This decade saw many of his most famous works created.
In the early part of the sixties he set up a printmaking studio in Palma. The studio served to increase his worldwide reputation, mainly because of the multiple reductions of his prints.
In 1981, Miró and his wife donated the artist's Mallorcan workshops to the charitable Fundació Pilar i Joan Miró a Mallorca. Open to the public, it's a wonderful place to witness, not only his best works, but his studio left untouched since the very last day he was able to raise a paintbrush.
In early 1983, the Guggenheim Museum in New York City held an exhibition "An Homage to Joan Miró at Ninety" dedicated to the artist. He died later that year aged 90, but his Mallorcan legacy lives on.
Gracias, Joan!
Fundació Pilar i Joan Miró, Mallorca
A museum dedicated to Juan Miró's work, the Fundació Joan Miró, was established in his native city of Barcelona in 1975, and another, the Fundació Pilar i Joan Miró, was established in his adoptive city of Palma de Mallorca in 1981. The Fundació Miró Mallorca offers exclusive visits on demand to individuals, institutions and/or companies.