A dash through the snow on a one-horse open sleigh may not be on the agenda, but Christmas in Mallorca certainly has its charm. Apart from being a significant fixture on most peoples' calendars, the Christmas season undoubtedly has its moving and solemn side too. It is the most widespread and emblematic of all Christian festivals, the one which has retained most cultural reference points throughout history.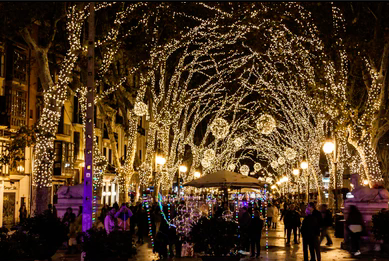 Christmas is more than a holiday; it is a state of mind, a spiritual and sensitive inclination to celebrate and rejoice in our traditions. In Palma, the Yuletide season usually starts at the end of November, when the lights are turned on in the streets and squares of the city's center and its main thoroughfares. It will be the highlight of La Nit del Born, a three-day event that will include carol singing, late-night shopping, and the opening of a Christmas Forest in the courtyard of the Casal Solleric on the Born boulevard.
But if there is a seasonal event that is unique to the island, it is, without doubt, the beautiful "Cant de la Sibil.la" (Sybil's Chant), a tradition that began in the middle ages. It is a liturgical drama, sung in old Catalan, and performed at midnight mass on Christmas Eve by a choirboy dressed as an angel who, sword in hand, predicts the end of the world and the imminence of judgment day. The "Cant de la Sibil.la" was given World Heritage status by UNESCO in 2010.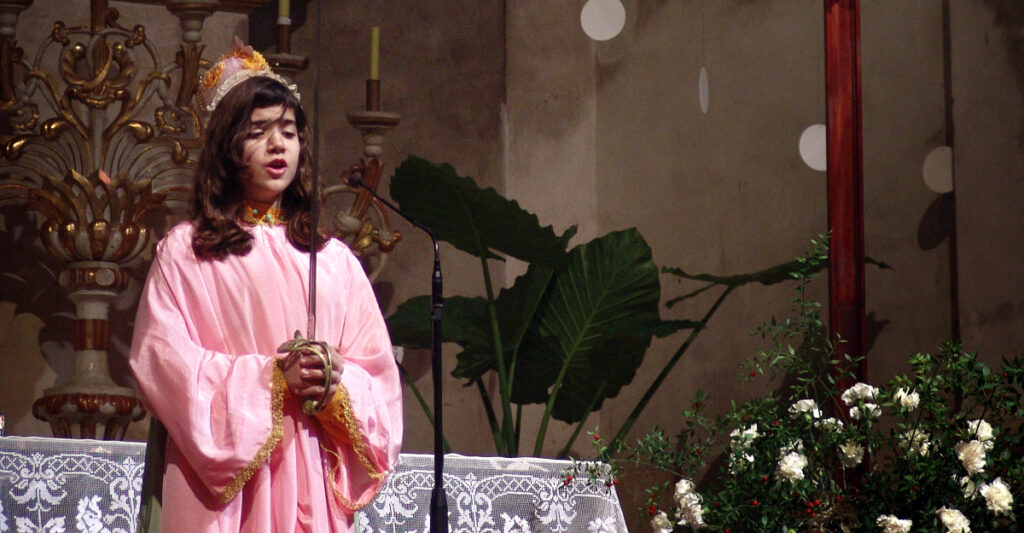 By the beginning of December, Christmas markets, and nativity exhibitions throughout the city. For the Spanish, a crèche has always been considered more traditional than a Christmas tree, but most families go the whole way and have both. Look out for nativity figures dressed in typical Mallorcan costumes, anachronistic but cute.
If a good appetite is a sign of well-being in general, then eating well at Christmas is a sure sign of merriment. Traditional seasonal dishes to celebrate Christmas in Mallorca are turkey "escaldums", stuffed pasta shells in hot broth, roast suckling pig, turron (nougat) made from Mallorcan almonds, oranges, walnuts, and other delicacies, all accompanied by cava.
Boxing Day, or Saint Stephen's day, on 26th December, is also celebrated here and is when families gather together to hear their children recite special Christmas poems and songs in exchange for small gifts or treats.
Other traditions include live nativity tableaux, as well as crèches in several churches in Palma; especially worthwhile seeing are the spectacular eighteenth-century nativity at the Banca March, another installed in the Sagrat Cor chapel of the Sant Francesc Basilica, and also that of the Capuchin convent.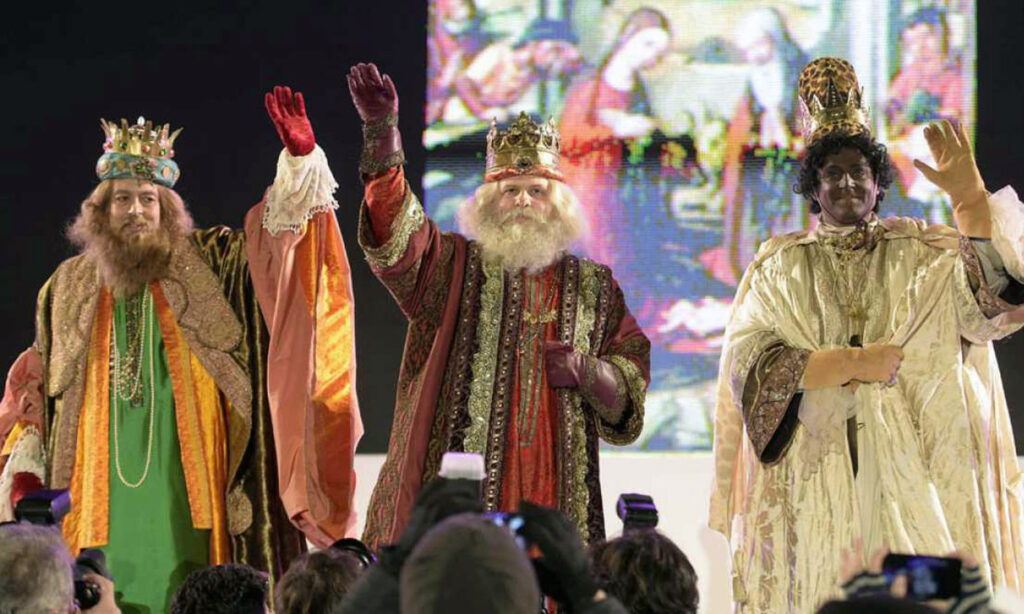 A popular place on New Year's Eve is Plaça Cort (opposite the town hall), where everyone meets to celebrate the beginning of the new year with the traditional twelve grapes, one for each chime at midnight.
The locals also have mixed feelings about Santa Claus, who is sometimes regarded as a usurper for trying to oust the Three Wise Men (Los Reyes Magos) from their role as purveyors of gifts. The latter do not appear until the night of 5th January, with Three Kings parades in every town and village marking an end to the Christmas festivities.