A natural phenomenon
The local people had always known about a draught of fresh air that came out of a hole in the ground about 15 cm in diameter, nowadays no longer visible, situated above what is today the entrance to the caves. Intending to convert the dry farmland of So na Pacs by irrigation into fertile lands, the owner of the estate Guillem Torres i Cladera, initiated the search for water.
An accidental discovery
The cave was discovered by chance on the 15th June 1945. The farmer of the estate, Bartomeu Palou Bennàssar (nicknamed Xineta) thought that the sound and the fresh air from the hole indicated the existence of an underground stream. When widening the hole to get access, he discovered the caves. It was the first time that man had entered this natural cavity.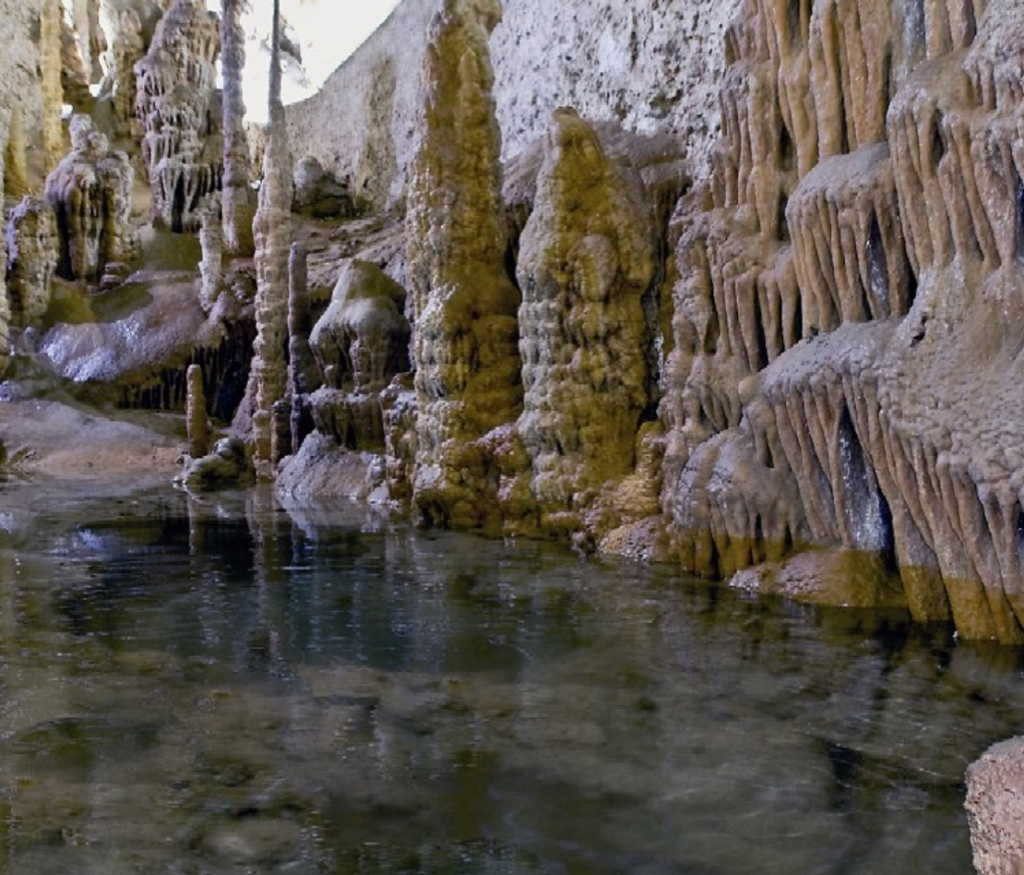 He built the first access stairway. Subsequently, Antoni Salvà i Torres obtained permission to turn the caves into a tourist attraction, and finally, he bought them. Architect Josep Ferragut designed the outside buildings, stairways and gardens, and the interior pathway and access tunnel. The Caves of Campanet were opened to the public on 10 November 1948.
A scenic location
Set amongst the unrivaled beauty of the Sant Miquel valley, the Caves of Campanet have undoubted scientific and leisure interest. They are one of the most valued examples of the natural heritage of Majorca. Here also can be found the 13th-century gothic church of Sant Miquel, and one of the most unusual natural water features of the island, Ses Fonts Ufanes (the Proud Springs), is located nearby.
On the other hand, the Serra de Tramuntana, where the caves and village of Campanet are located, offers a wide range of possibilities from coast to mountain. Closeby are the villages of Ullaró, Búger, Moscari, Selva, and Caimari, in which you can breathe in the true essence of Majorca.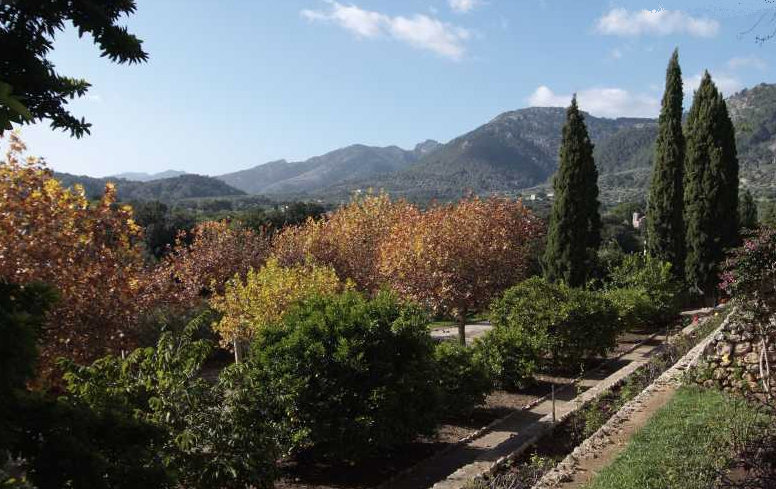 The visit to the cave takes about 40 minutes and includes the various different galleries and chambers, some of which contain small pools of water. These have evocative names such as the Romantic Chamber, the Lake Chamber, and the Castle Chamber.
Read also Hidden Mallorca
Other places of interest in Serra de Tramuntana are Valldemossa, Deià, Sóller, Fornalutx etc.