Some properties boast world-renowned chefs, and some are a true oasis of well-being. Some have views of breathtaking landmarks, but only a few properties are most proud of their architecture; Hotel Son Vida is one such property. A 13th-century castle turned into a luxury hotel, 'the Castillo' makes a statement with the spectacular view that stretches as far as the eye can see over the city of Palma and its bay.
Worldly yet fiercely local, it has been owned by different aristocratic families of Mallorca until the 1950's, when American-born Steve Kusak purchased the estate and founded what was to become the most luxurious residential neighborhood on the island: Son Vida.
The hotel has been an icon of hospitality since its opening in 1961. Its 'golden' guestbook boasts names such as Prince Rainier of Monaco with wife Grace Kelly, Aristoteles Onassis, Maria Callas, Anthony Quinn and Gary Kasparov, and celebrities in recent years such as Pedro Almodovar, Elton John, and Claudia Schiffer.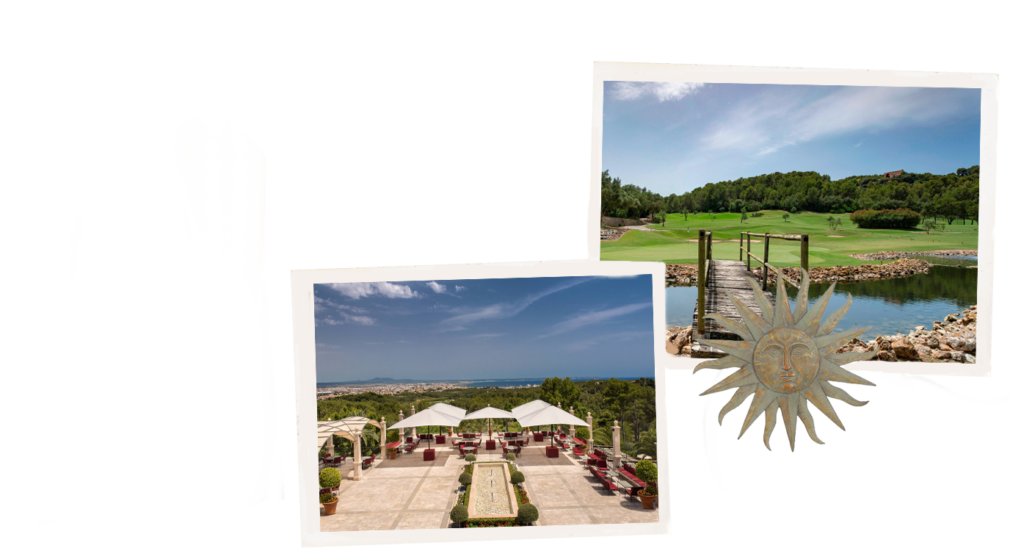 At Castillo Son Vida, you will find a superb ambiance and every indulgence. A premier spa, four of the island's best golf courses on the estate, tennis courts, magnificent terraces, and gardens.
The place exudes a royal, timeless elegance in every space and feature, from the grand staircase with the glass dome at the top to the oriental rugs and the rich fabrics, to the lush floral composition and the luxuriously appointed bathrooms; making guests never want to leave.
'The best cooks on the island service es Castell' and 'Es Vi' restaurants, and Bar Armas and Salon Real offer unforgettable options for a mid-day snack, tea time, or cocktail.
Timeless, captivating, unforgettable. Catillo Hotel Son Vida is the favorite choice for sophisticated travelers seeking the ultimate luxury lifestyle experience.
As of April 2022, you are invited to discover the refurbished Rooms & Suites, inspired by Mallorca´s indigenous charms and treasures. A 24-hour fitness center, three excellent golf courses, and two outdoor swimming pools guarantee prime downtime. The hotel is also a dining destination on its own, with a range of restaurants boasting unsurpassed vistas, from fine-dining El Castell to bodega-style Es Vi.