There is something adventurous about finding that perfect, secluded beach. You may have to battle difficult paths, there may be no showers, no toilets, no lifeguard, no restaurants and possibly no phone coverage, but it's all worth it in the end when sunbathing on a primitive beach.
Arenalet des Verger o d'Aubarca
Situated 12.5 km north of Artá in the Serra de Llevant Nature Reserve, 'Arenalet des Verger o d'Aubarca is one of the less frequented beaches of Mallorca. The 5,5 km hike to this virgin beach passes the beautiful and remote beach of Cala Matzoc and the ancient lookout tower of Torre d'Aubarca located at 67 meters above sea level.
This large white sandy area that belongs to the possessió de Aubarca still boasts the presence of the marine turtle and the views of the arid summit of Puig de Sa Porrassar to the north. To get there, park just beyond the petrol station and join the coastal route GR222 from Cala Estreta.
Calo des Moro
Located six kilometers from the town of Santany, Calo des Moro is not the most accessible beach to reach. For this reason, it used to be one of Mallorca's best-kept secrets. Getting here involves a small hike down to the beach as you will have to leave your car next to the houses of Sa Comuna near Cala Lombard and continue on foot on a small and steep trail for about 400 meters. Therefore, it is best to travel light and with suitable footwear.
This beautiful rocky and sandy beach tucked beneath high cliffs covered by pine trees is not very large, only about 30 meters long and 20 meters wide. Still, the sapphire blue water is crystal clear and with a sandy bottom, offering excellent snorkeling, diving, and a great anchoring spot for small boats. No longer a best-kept secret, Caló des Moro can get very crowded in the summer season, and it may be challenging to find a spot for your towel.
It is also good to know that the profile of the beach may change depending on the force of the storms as the water may cover the sunbathing area. It is not suitable for children.
Skipper beware
Depth ranges from three to four meters next to the coast. The nearest port facilities are located at Port Cala Figuera de Santanyí, at two nautical miles.
Cala Varques
It cannot get more Mediterranean than this. Immersed amidst pristine nature and a green pine forest, Cala Varques is considered one of the most beautiful virgin beaches in the east of Mallorca and a favorite destination for climbers and snorkelers with its cliffs, caves, and crystalline waters.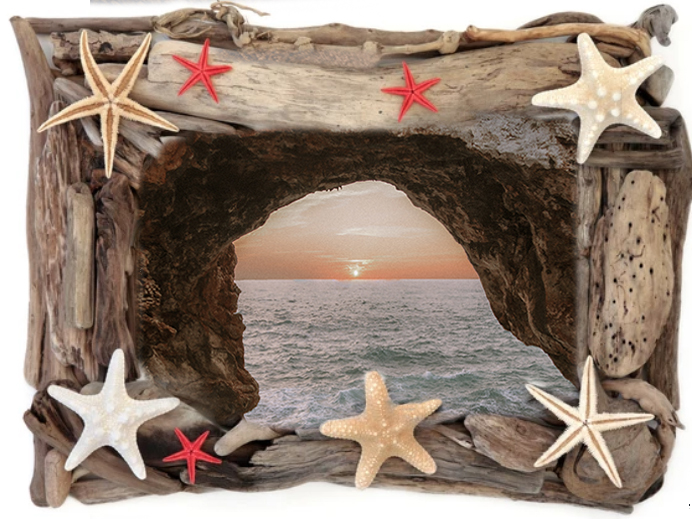 The beach is also known for an impressive natural rock arch formation. In ancient times, it was the entrance of a cave accessible from the sea, and nowadays, it is an incredible backdrop for taking photos. The best way to access this paradisiacal cove is by boat. At 200 m from the shore, there are about 6 m deep, perfect to anchor and dive. Alternatively, you can reach Cala Varques on foot from the main road through an unpaved road through the forest. It will take roughly twenty-five minutes to walk.
Read also our article: Some of my favorite Beaches at Sunset
El Calo
Hard to reach and relatively unknown – even in the adjacent area of Pollença – El Calo' is a virgin beach tucked away in a beautiful natural setting lying between La Roja and Punta de l'Avançada, where the 17th-century military fortress of La Fortalesa is located.
This area, made of gravel and big pebbles and surrounded by limestone and scrubland, is not easily accessible, as a difficult 4 km walk between military areas with restricted access for civil await you from the aero naval base where you have to leave your car. There is a wall next to the road, follow it, and it will lead you to this hidden gem where you will be at one with nature.
Skipper beware
The marine and underwater conditions are not suitable for anchoring boats as they will not be sheltered from the wind blowing from the east-southeast-south. The depth ranges from six to two meters on rocky ground with lots of seaweed. The nearest port facilities are located at Port de Pollença, two nautical miles.
Sunscreen is a must in Mallorca. And while the sun doesn't burn your eyes the same way it does to your skin, do not forget to also protect your eyes by wearing sunglasses that have UVA and UVB protection.