If creativity is one of the key qualities of a great chef, talented Andreu Genestra is a master of his own local cuisine. Born in Inca, Mallorca, this champion of young chefs possesses an instinctive flair for innovation with a focus on fresh, seasonal ingredients and preparations rooted in classic culinary traditions. Andreu showed his interest in cookery at the age of 16 during his stint at and Iberostar hotel and spent years helming the kitchen of the best hotels in Mallorca, among which Relais Chateau Son Brull and Hotel Read's where he met his mentor chef Marc Fosh.
He got his first job abroad at hotel Condes in Barcelona and since then, built up a remarkable culinary background in London, Stockholm and Brasil. But it was during his experience in Kuwait, where he worked for the Royal family leading a culinary team of eight professionals, that he got itchy feet and decided to give his life and career a major switch.
Motivated by a desire to start his own business he moved back to his native Mallorca and created Andreu Genestra restaurant in Hotel Predi Son Jaumell in Capdepera,a magical place surrounded by 12.000 square meters of farmland; of vineyards and of olive trees with their sweet essence of Majorca.
Awarded a Michelin star and two suns from the Repsol guide, the Andreu Genestra Restaurant is the epitome of authentic Mediterranean flavors and sophisticated culinary art. His cuisine, a blend of territory and evolving tradition, mirrors his endless passion for offering the best fine dining experience.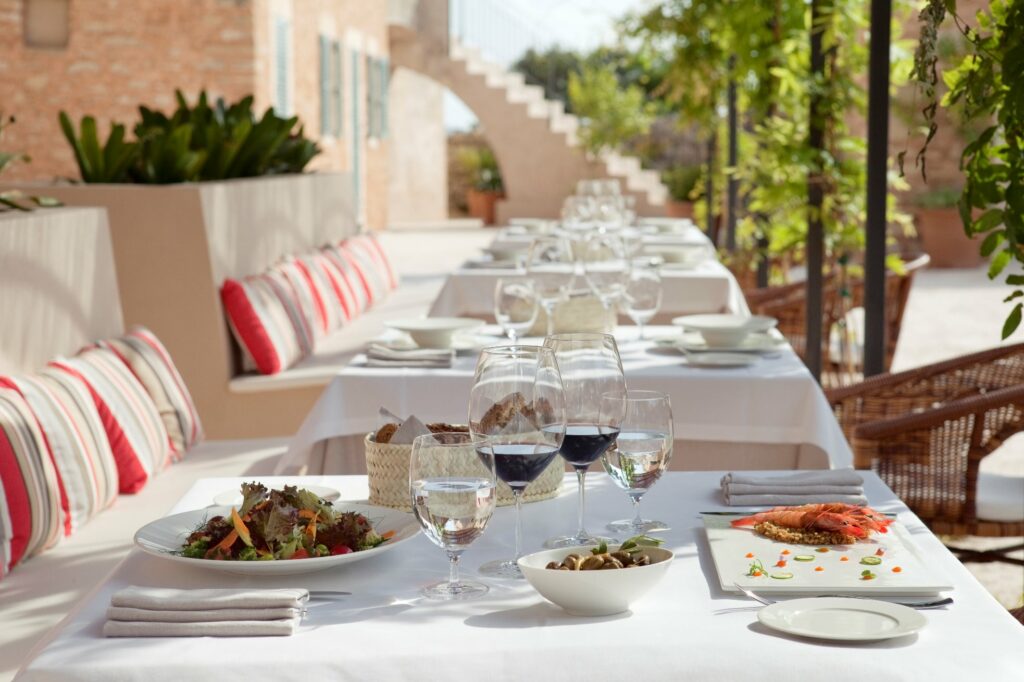 As a chef, he also appreciates simplicity. Andreu is passionate about local produce and the environment. He loves to grow his own food and has created afruit and vegetables. The restaurant also has an excellent wine cellar offering 700 varieties of wine a and a cheese cart of national handmade cheeses which are from their own indisputable brand.
BISTRO SENZILL
Senzill is another restaurant of Andreu Genestra's. Here you will find the chef's most informal cuisine, ambiance and quality products from the hotel's garden, freshly caught fish dishes; seafood; shellfish; meat from the local farms; vegan dishes; special rice dishes or vegetables from their own vegetable patch.