"For one beat of the longing with which your heart expires, we would give up the centuries of calm which are our own".
These were the last words of Nuredduna, the sibyl created by the Mallorcan writer Miquel Costa i Llobera in 1900, condemned to look out yearningly towards the Mediterranean for eternity.  The caves of Artà provide much of the setting for the story, which discovery has been attributed to the French geologist Edouard Martel in 1856.
Nuredduna was the granddaughter of the high priest of a tribe who lived in the prehistoric village of Ses Païsses, near Artà, and was respected for her prophetic powers. The story is set in the proto-historical time when the first colonizing expeditions arrived to this land.
Melesigeni came by sea from distant Greece and, upon landing in Mallorca, was taken captive by Nuredduna's tribe, who tied him in chains in order to offer him as a sacrifice to the gods.
Nuredduna's love story
Nuredduna fell madly in love with Melesigeni.  He spoke a foreign tongue and she could not understand his words. However this was not necessary as they communicated through music; he played the lyre and sang, while she, hopelessly in love, disobeyed her people and helped him to escape.
The tribe could not forgive her for this treachery and Nuredduna was sentenced to death by stoning, accused of aiding the Grecian Melesigeni to escape. Mortally wounded, Nuredduna managed to drag herself to the cave where she had hidden her beloved and there her body was found, holding the lyre, the instrument that spoke the universal language, the language of love.
A most beautiful representation of Nuredduna is Remigia Caubet González's statue. It can be found on the Paseo Marítimo near the Palacio de Congresos in Palma, looking out to sea, waiting for her beloved to return.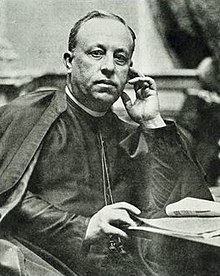 Miguel Costa i Llobera was born in Pollença, Mallorca in 1894. He mainly wrote in Catalan language and is regarded as a prominent figure of Catalan poetry.
Our Picks