With meat lovers around the world taking dry-aged meat by storm, executive chef Raphael Warda is rethinking the entire culinary process for preparing fish thanks to a technique that Japanese chefs have known for centuries.
Following the success story of Pau Claris 190 in Barcelona, Raphael ventured to Mallorca and established Madura Restaurant together with his business partner Andreas Stulz. Here, Raphael and his team push the boundaries of what can be achieved in terms of flavor showing that the full potential of fish is, just like meat, only unlocked when dry-aged.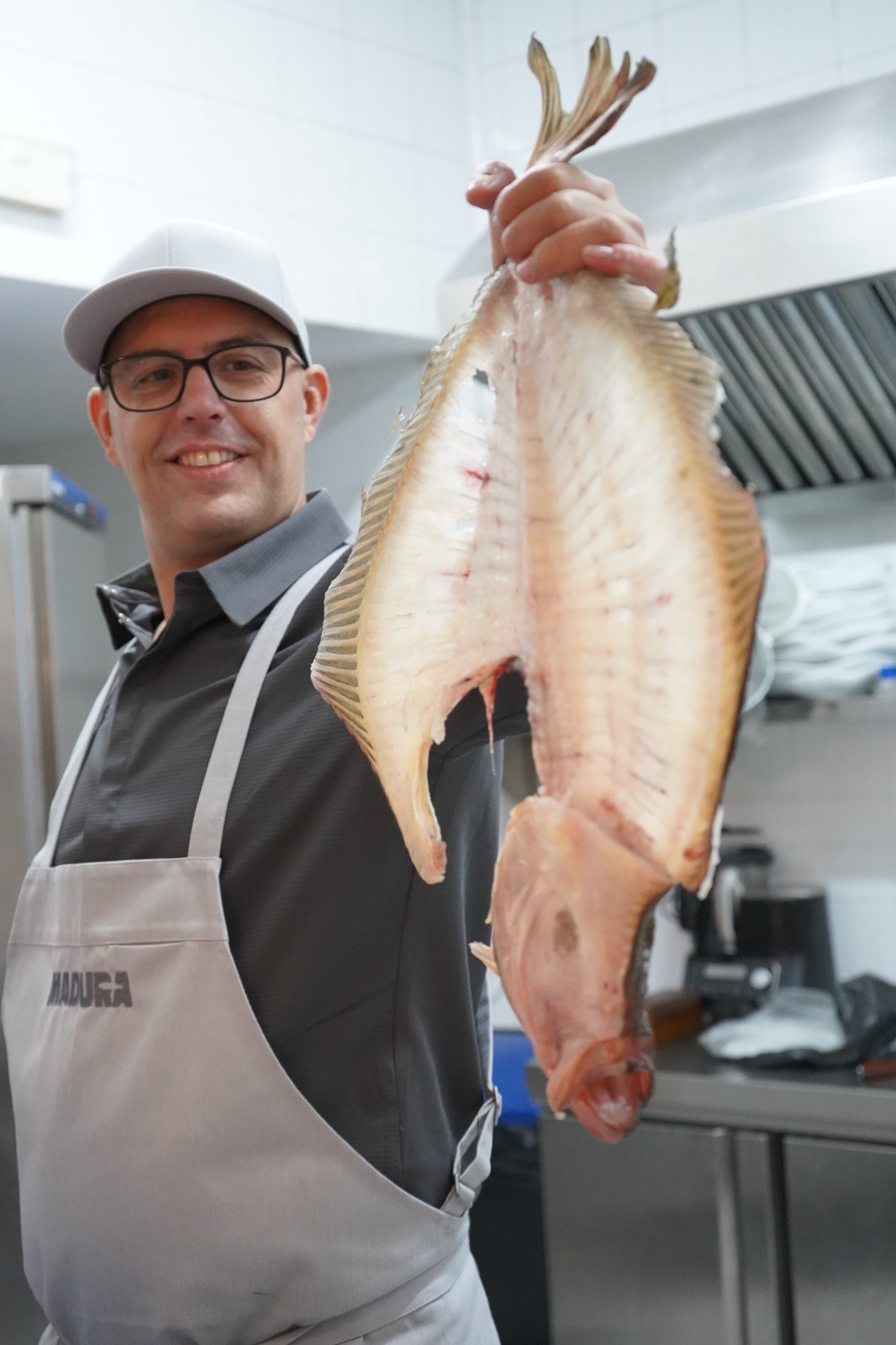 The Art of Dry-Aging
Dry-aging is the process of aging fish over a period of time in a controlled environment with just the right temperature and humidity levels in order to transform its texture and elevate its flavor. The 100% natural dry aging process gives fish a highly concentrated taste and tenderness.
Experience a gastronomic immersion, with the À la carte Lunch Menu, or one of the Madura Tasting Dinner Menus.
Chef Raphael Warda is a pioneer when it comes to the holistic processing and dry aging of marine fish in Mallorca. His recently opened restaurant Madura in Palma, is the place to be for fish lovers.
Passionate about sustainability, at Madura they let nature take its course. The menu follows seasonal availability and showcases different proposals either à la carte, during the day, or as a variety of "Madura Tasting Menus" in the evening.
From the crudo to the sweet and grilled bites, and from Basque Bouillabaisse to Spanish trout, dishes are nothing short of creative and boast a new depth and intensity of flavor. They serve an exciting selection of fine wines and know how to pair every fresh dish with a wine that is just right.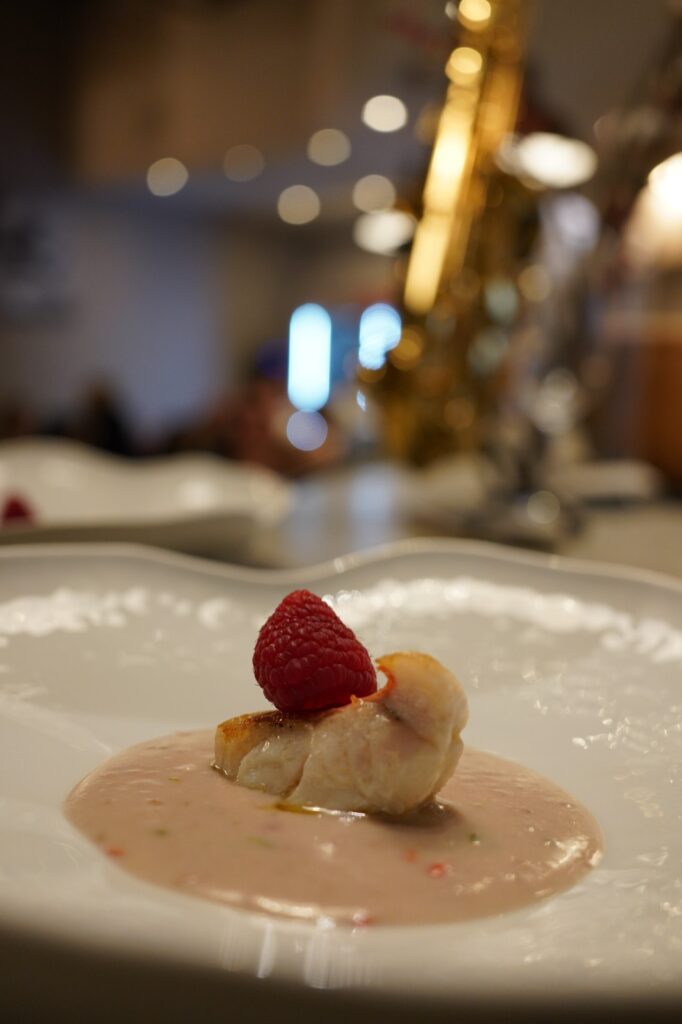 Unassuming, laid-back and much admired, chef Raphael with his concept and ability to create, has spawned an urban treasure that significantly adds to Mallorca's food scene.
Take a seat at this wonderful new seafood place and embark on a multi-sensory journey that will have you hooked.
Opening Hours
Monday and Tuesday: Closed
Wednesday – Saturday: 12 to 4pm – 7pm to 11pm
Sunday: Closed
Address
Carrer de Parellades 12,
Palma de Mallorca
T +34 871 52 40 59